DESIGNED TO PROTECT
PPE with Gore protective fabrics has been rigorously tested to ensure it performs and protects as intended in a range of scenarios.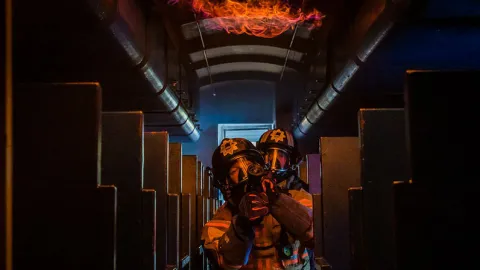 Structural Firefighting
Firefighter gear has to provide reliable protection from flames, airborne particulates, and potentially harmful contaminants found at the fireground while remaining highly breathable. Gore head-to-toe products are specially engineered to help manage heat stress better by providing the highest level of breathability in broader conditions.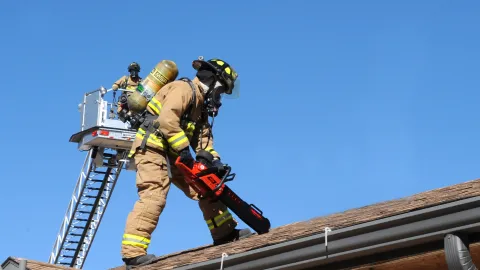 How can you tackle a major on-scene fireground hazard?
One of the largest hazards faced by firefighters is the invisible threat of heat stress, which could impact their safety and performance. As body core temperatures rise, critical performance aspects such as not hearing noises that need to be reacted to or the ability to make split-second decisions could be affected.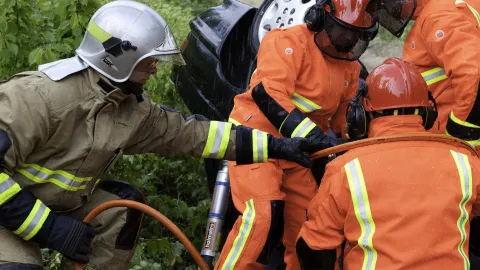 Technical Rescue
When responding frequently to a vast range of conditions, technical rescue personnel need gear and boots that are comfortable and agile. Their PPE should combine unparalleled breathability with liquid protection from hazards, such as heavy rain, floods, chemicals and pathogens found in blood and body fluids.
Emergency Medical Services
When Emergency Medical Services respond, personnel should always be equipped with PPE that protects them against the hazards associated with blood and body fluids. Non-bulky gear must offer maximum breathability for first responders moving between indoor and outdoor environments.
HOW OUR PERSONAL PROTECTIVE EQUIPMENT HELPS
Heat and flame
Professionals require reliable gear that provides protection from heat transfer to the skin and exterior exposure to flame.
Virus and bacteria
Professionals are often at risk of contact with blood-borne pathogens and other potentially harmful body fluids.
Contamination
Contamination from liquid chemicals can lead to serious long-term consequences.
Chemical and Biological
Exposure to hazardous chemicals and biological substances can be life-threatening. Exceptional protection is crucial.
Wet weather
The effects of wet weather and other extreme conditions can impair the wearer's abilities and cause accidents.
RELATED PRODUCT TECHNOLOGIES
Our range of technologies have been engineered to meet a high level of protection, comfort and reliability in personal protective equipment, based on rigorous hazard testing for specific industries.
GORE-TEX CROSSTECH® product technology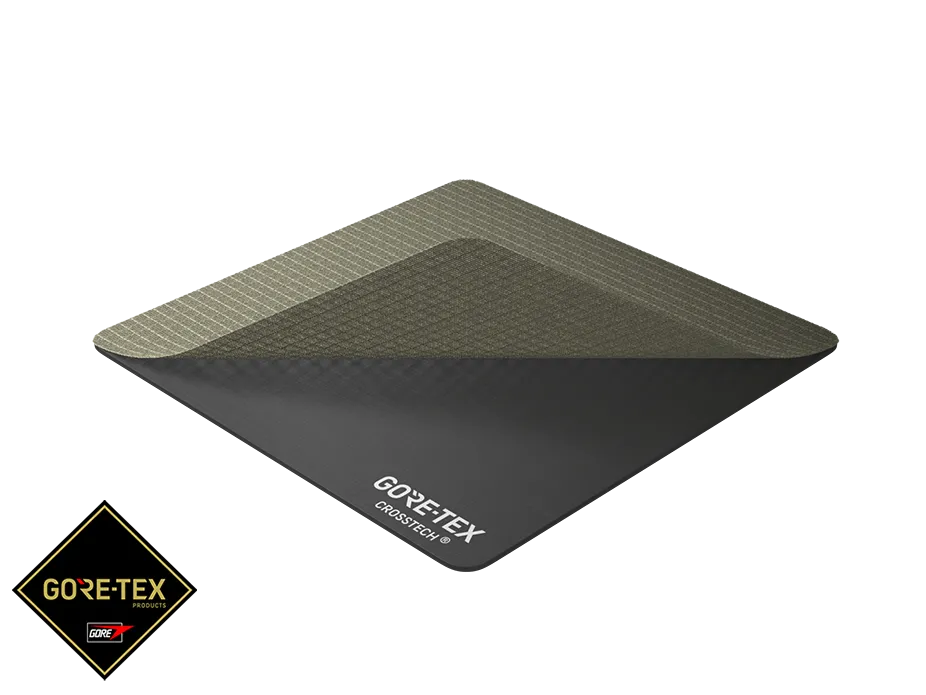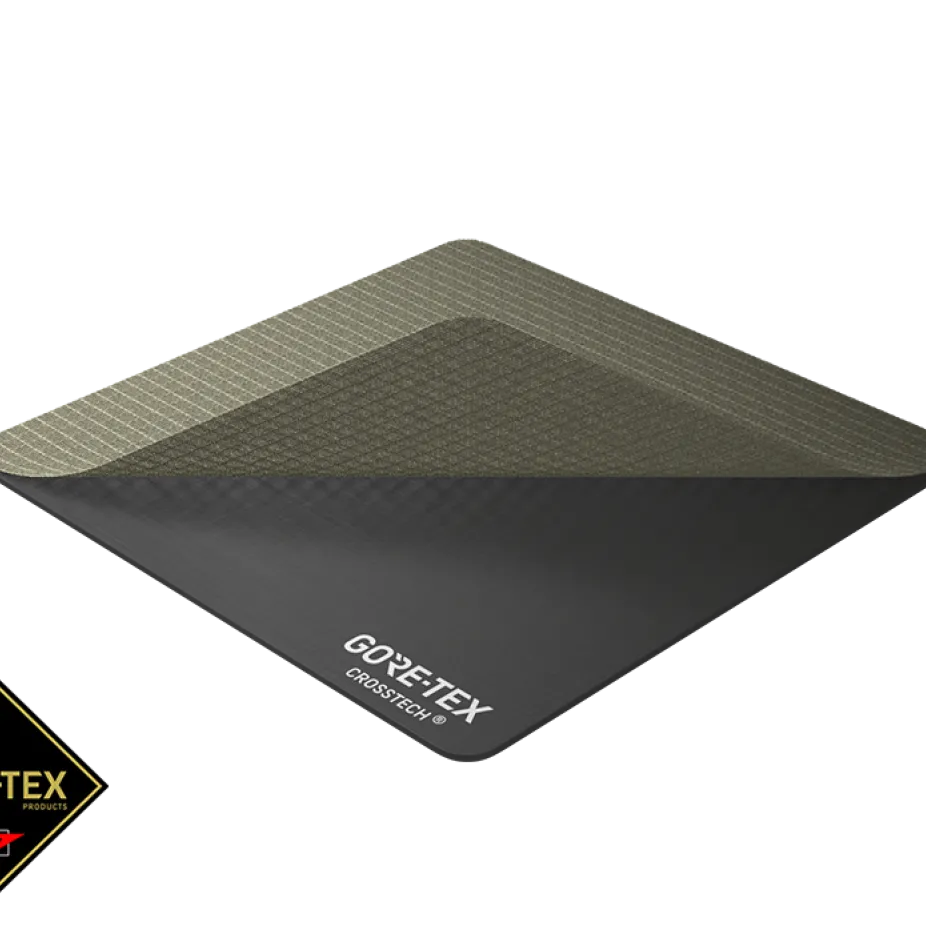 Waterproof and breathable GORE-TEX CROSSTECH® product technology offers protection against the penetration of viruses and bacteria found in blood and body fluids, as well as protection against the penetration of common chemicals.
BLOOD BORNE AND VIRAL PATHOGEN PROTECTION
GORE-TEX CROSSTECH® PARALLON® System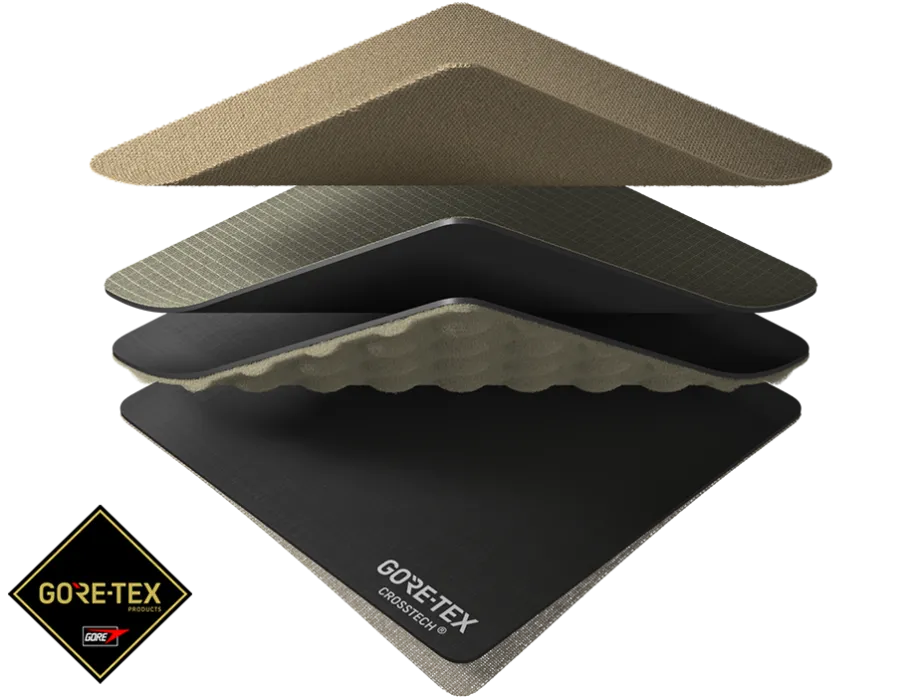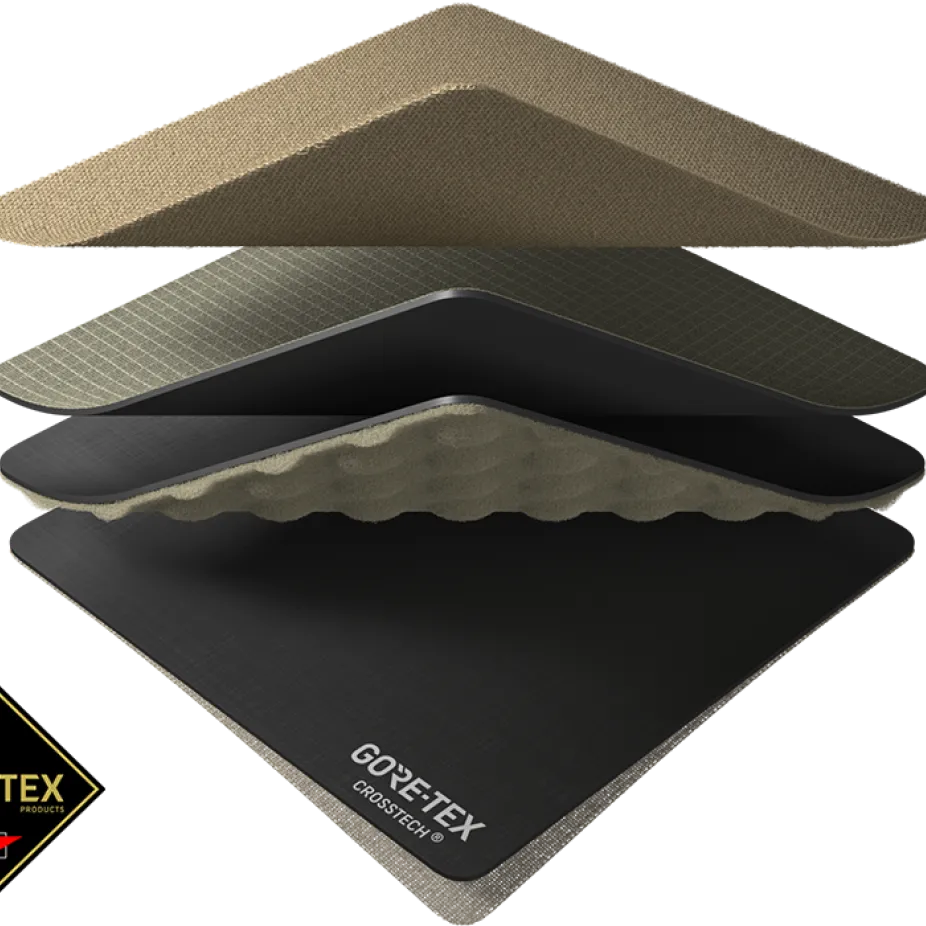 The GORE-TEX CROSSTECH® PARALLON® product technology eliminates the need for a tradeoff between thermal protection and breathability by achieving unparalleled levels of breathability, while also preventing drops in thermal protection that can occur as gear gets wet, particularly from sweat.
BLOOD BORNE AND VIRAL PATHOGEN PROTECTION
CHEMPAK® PRODUCT TECHNOLOGY BY GORE-TEX LABS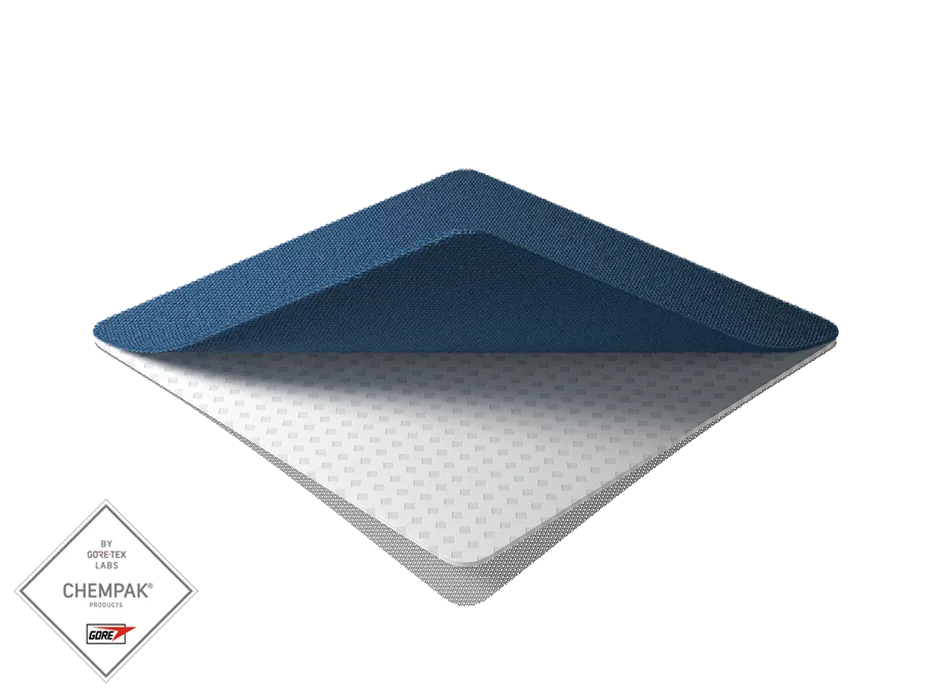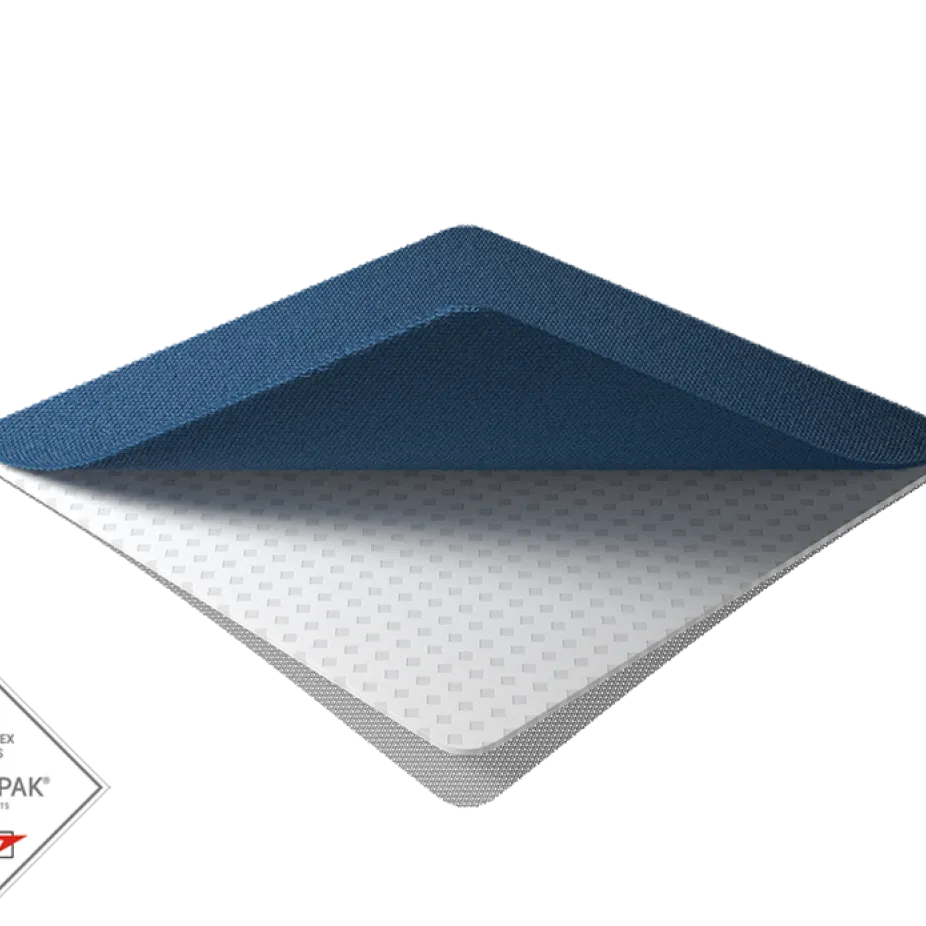 Lightweight CHEMPAK® fabrics by GORE-TEX LABS provide protection against chemical and biological warfare agents as well as toxic industrial chemicals in the form of vapors, liquids, aerosols, and particulates.
CHEMICAL AND BIOLOGICAL PROTECTION
RELATED TECHNOLOGY APPLICATIONS
Choose the high-performance technology application that best meets the specific needs of the wearer.