Quality management
Professionals purchasing products engineered with GORE-TEX or GORE technologies can be assured of their quality. Based on our deep understanding of wearers' requirements, we test all of our products extensively replicating real-life situations, both in the lab and in the field. Our quality management continuously monitors the production of the laminate as well as the manufacture of the end product. For additional quality assurance, we only partner with reliable, licensed customers. By maintaining our partnerships, we also ensure expert advice, recommendations, technical support and consistent quality throughout the supply chain.

CUSTOMIZING FOR THE WEARER
Our guiding principle is the "Fitness for Use" approach. Through our deep understanding of wearers' requirements, we tailor our high-value fabrics to their specific needs, with the conditions of their work environments in mind. To achieve this, we analyse the interaction between wearers, their environment and their protective clothing, including factors such as: the physical activity of wearers and duration of activity; heat balance/ perspiration; material specifications and the design of the garment; environmental factors such as heat, damp, cold, wet. In doing so, we provide dependable protection and products comfortable to wear, even in challenging circumstances. Or, in other words, we do our utmost to make sure our products perform as promised.

GOOD RETURN ON INVESTMENT
We at the Gore know about performance: For over 40 years, we have been designing durable products that are tested to the extreme and perform in the harshest conditions, enabling people to perform at their best. But durable product performance is no longer enough. As we face severe and growing challenges to our climate, environment and society, we are taking responsibility for our actions and contributions. Our performance depends on a healthy climate, a clean and thriving environment, fair labor conditions and safe working conditions. We are measuring our performance by our ability to protect people and the planet while prolonging the longevity of our products and promoting the wellbeing of individuals.
Industries we work with
The technology has been developed with real-work situations in mind, so that hard-working professionals in challenging environments can stay protected, and simply focus on their important work.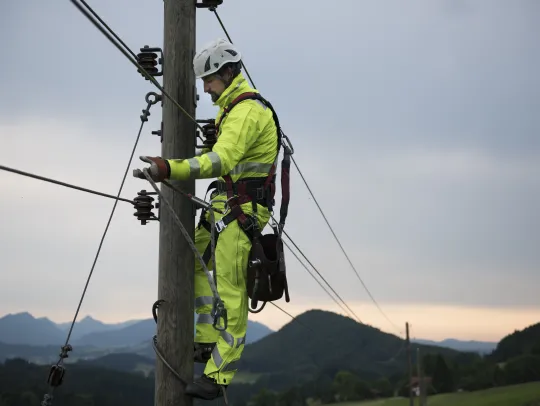 Workwear
Gore fabrics offer protection and comfort for workers exposed to environmental dangers, electrical hazards, or liquid chemicals.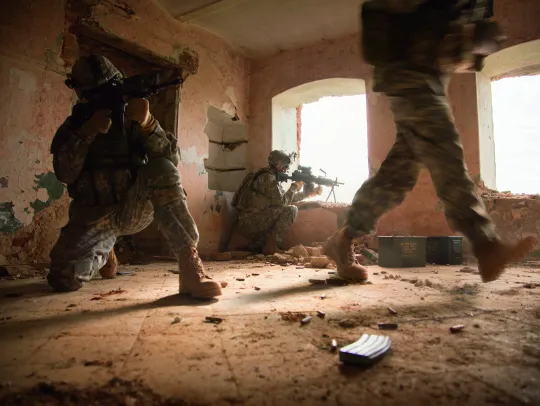 Defense
Defense, navy, CBRN specialists and special operations units rely on defense PPE for the planned and unpredictable.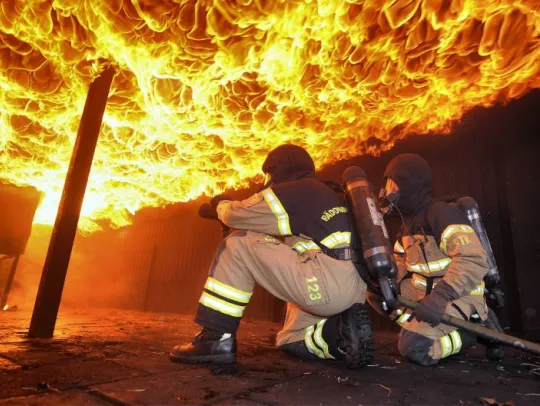 Fire & Safety
Firefighters and paramedics need reliable safety and turnout gear to protect them from the thermal, biological and chemical hazards they face during emergencies.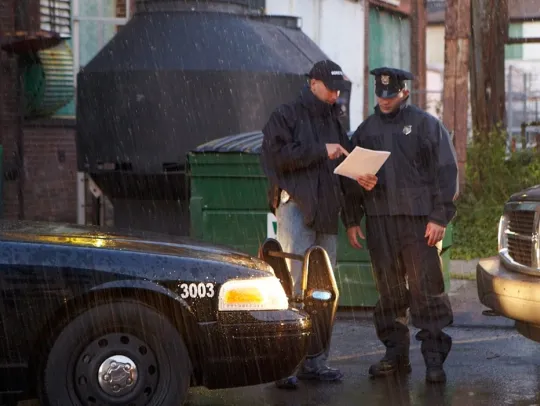 Law Enforcement
Police, special forces and other law enforcement units demand PPE that can keep up with fast-paced changes and high-risk threats.
Our range of technologies have been engineered to meet a high level of protection, comfort and reliability in personal protective equipment, based on rigorous hazard testing for specific industries.
GORE-TEX Product Technology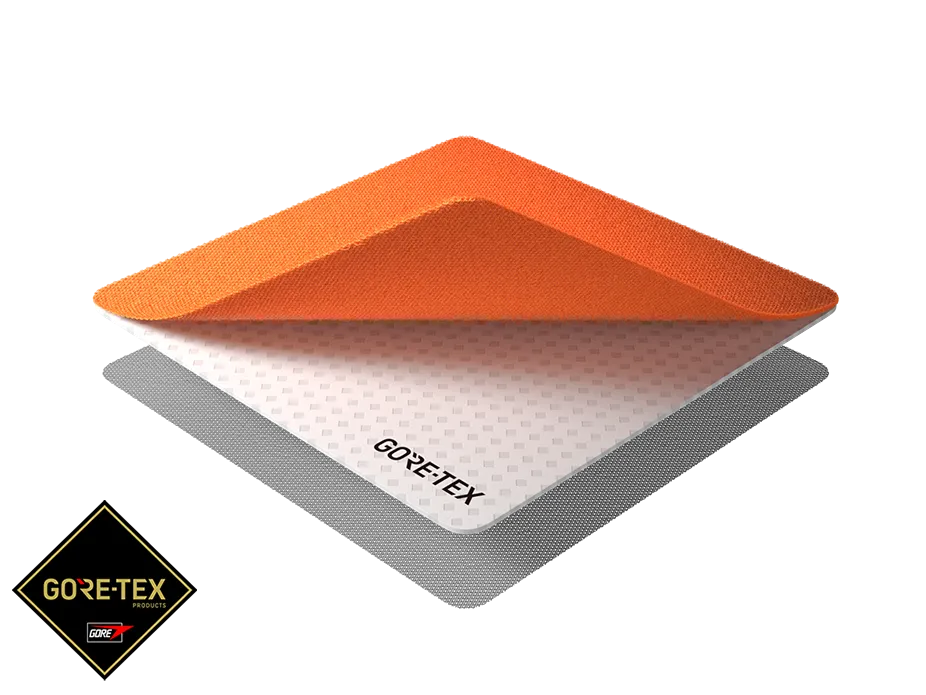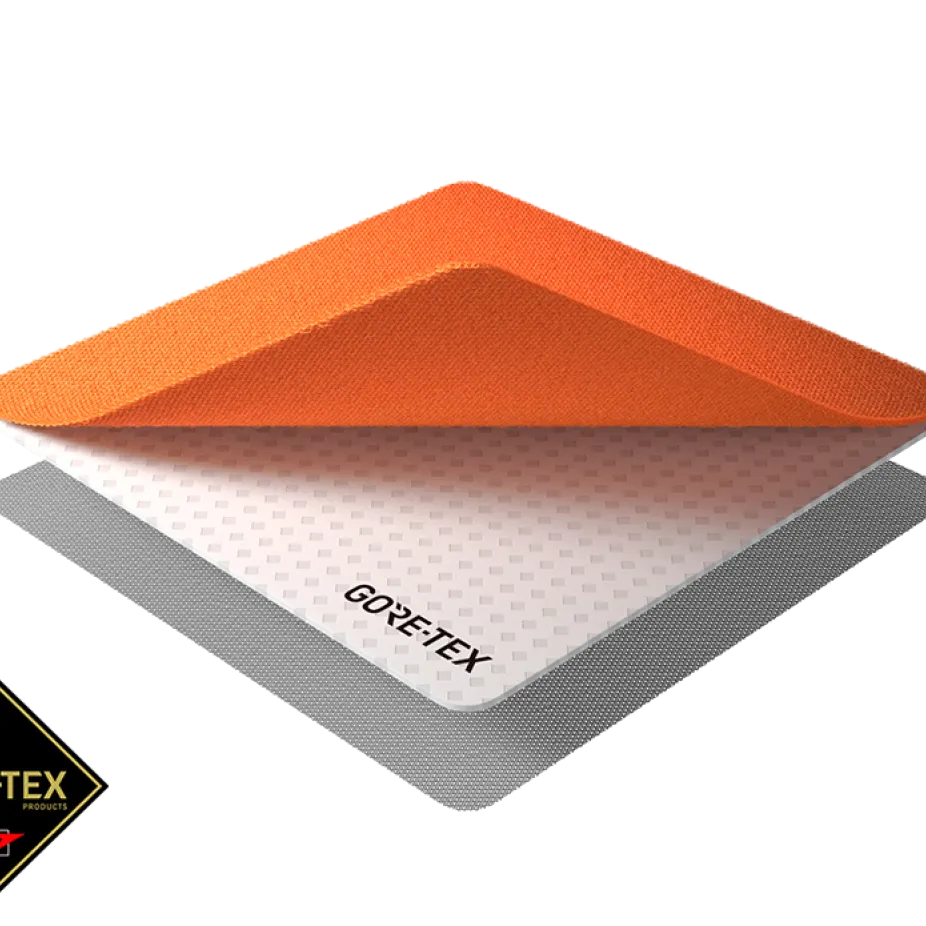 GORE-TEX laminates are durably waterproof, windproof and breathable keeping wearers dry and comfortable. Additional protective technologies, can make them ideal for some of the most demanding professions.
PYRAD® FABRIC TECHNOLOGY by GORE-TEX LABS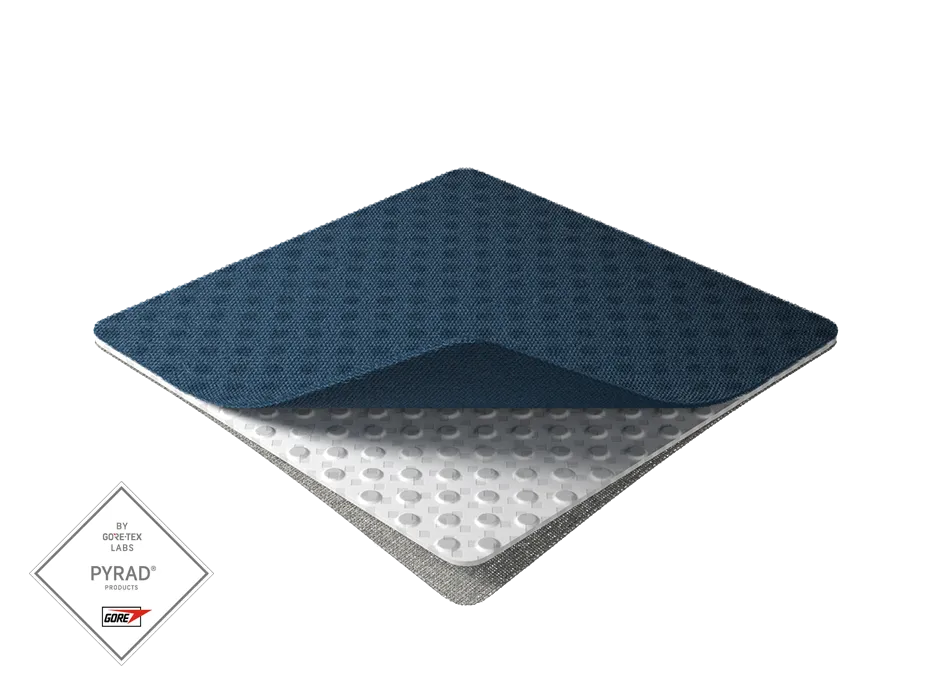 Many professionals from different industries, face the risk of flash fires. PYRAD® fabric technology by GORE-TEX LABS is built with a laminate that forms a stable char when exposed to heat and flame and protects the wearer. Arc rated protection can even be added.
GORE-TEX CROSSTECH® product technology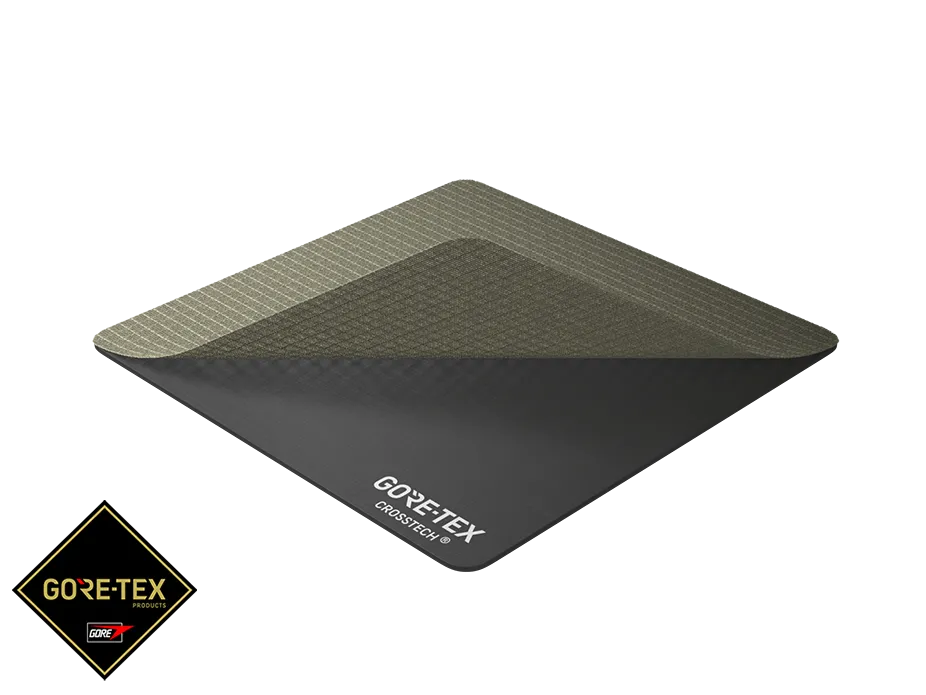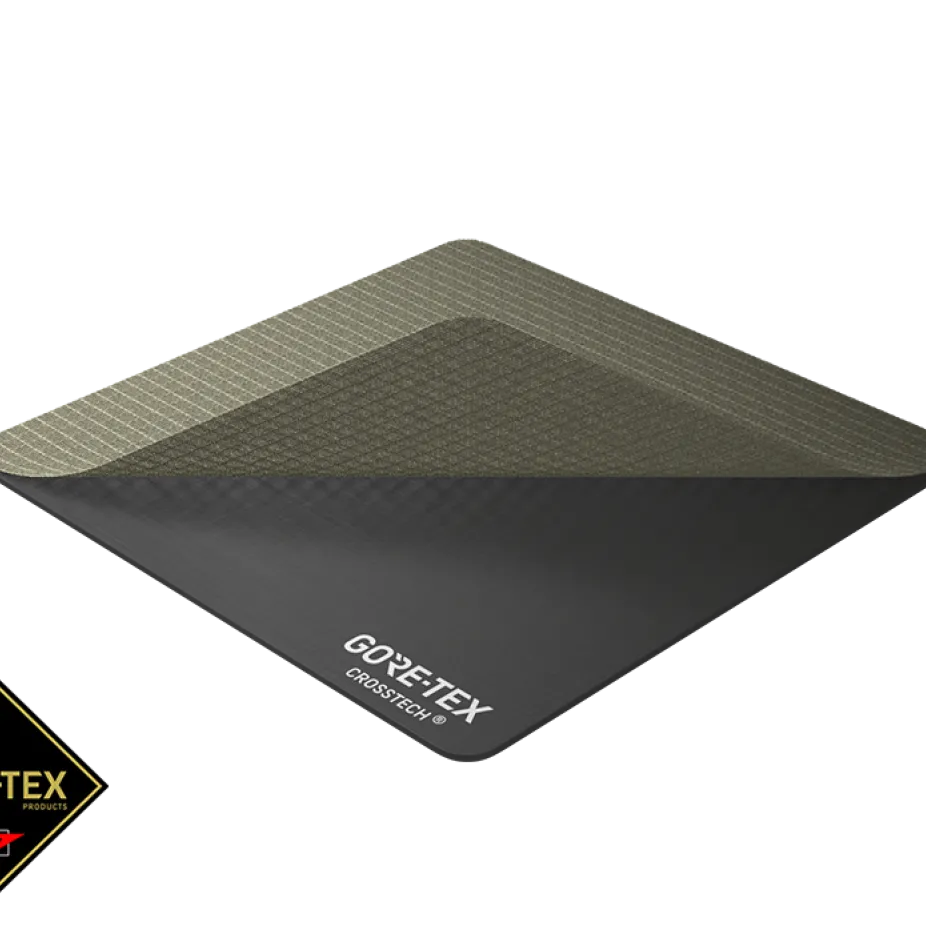 Waterproof and breathable GORE-TEX CROSSTECH® product technology offers protection against the penetration of viruses and bacteria found in blood and body fluids, as well as protection against the penetration of common chemicals.
BLOOD BORNE AND VIRAL PATHOGEN PROTECTION
GORE-TEX CROSSTECH® PARALLON® System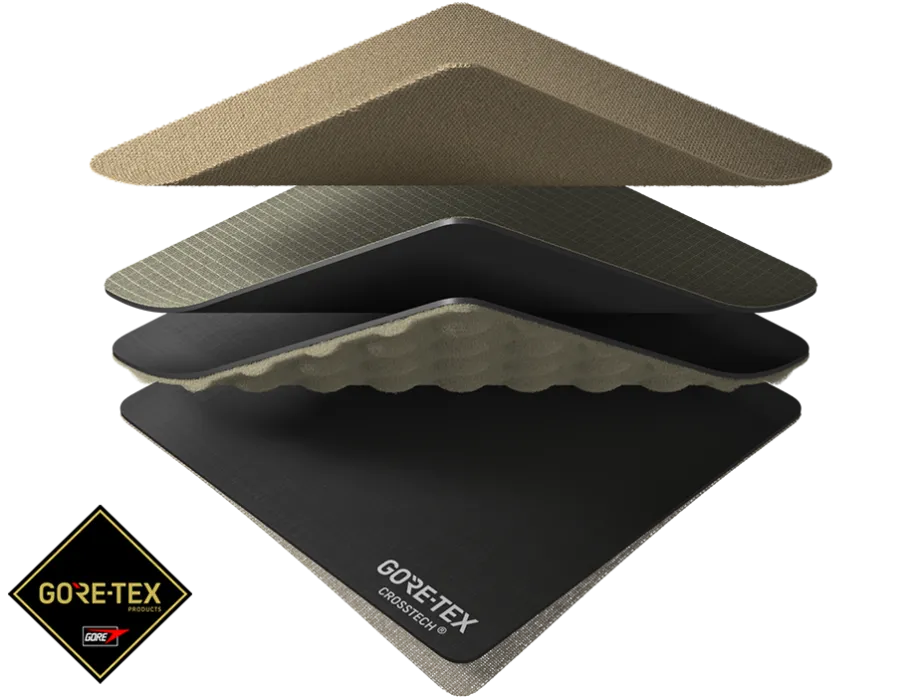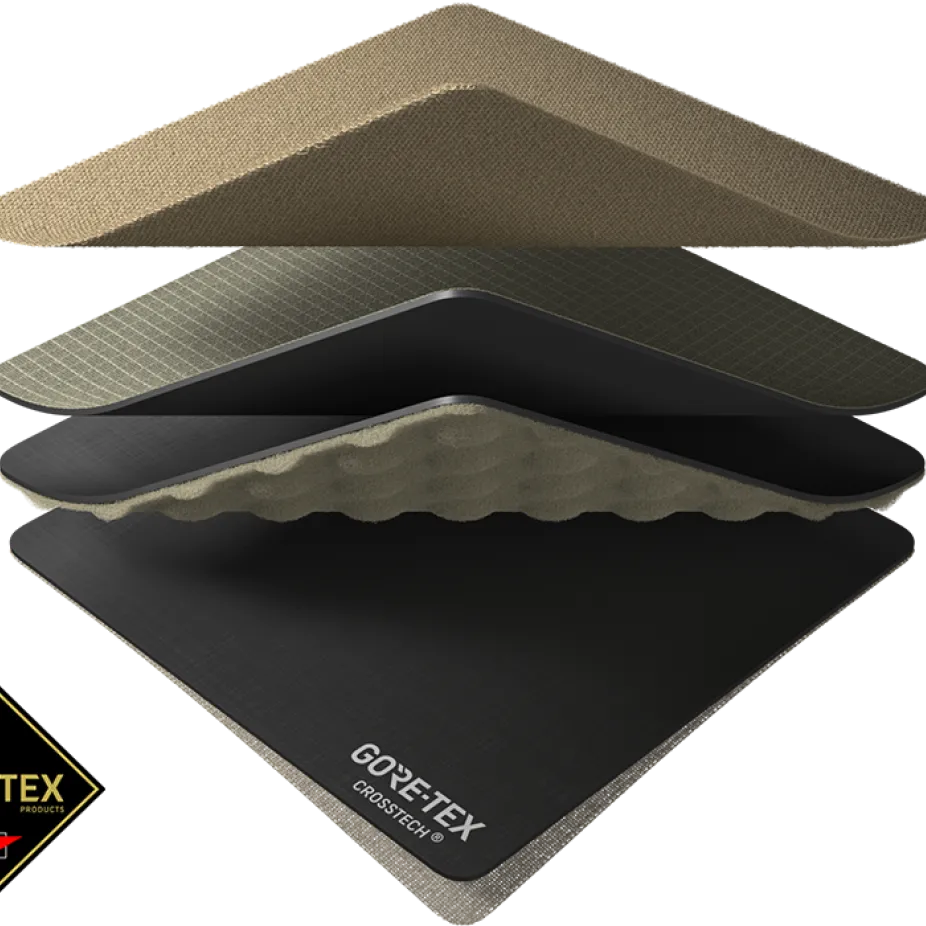 The GORE-TEX CROSSTECH® PARALLON® product technology eliminates the need for a tradeoff between thermal protection and breathability by achieving unparalleled levels of breathability, while also preventing drops in thermal protection that can occur as gear gets wet, particularly from sweat.
BLOOD BORNE AND VIRAL PATHOGEN PROTECTION
GORE-TEX Stretch Product Technology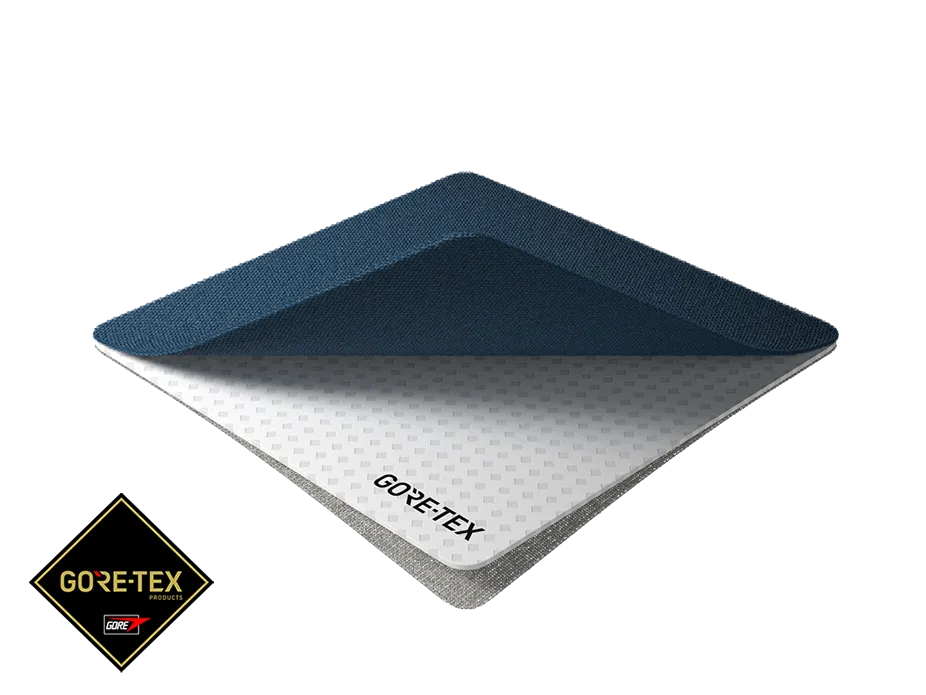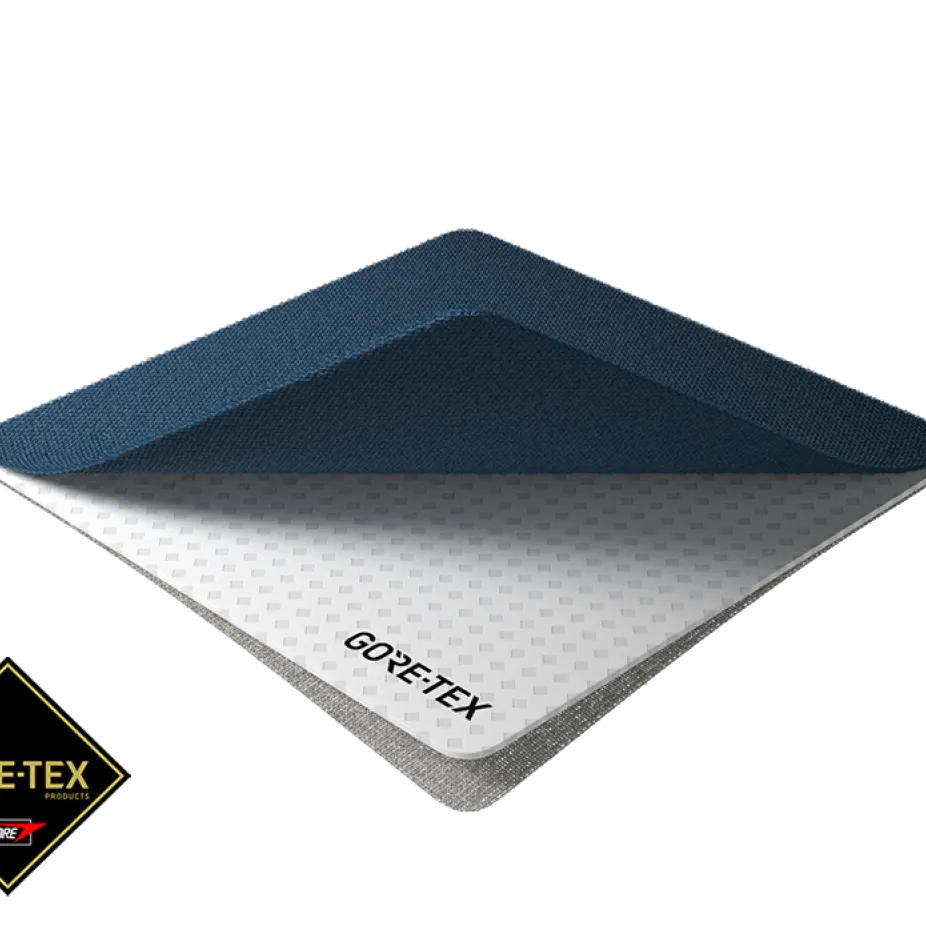 GORE-TEX stretch product technology makes it possible to design ergonomically improved PPE: garments fit close to the body and footwear offers increased instep fit. Without compromising their protective performance, products with this technology are exceptionally comfortable to wear.
GORE-TEX SURROUND® Product Technology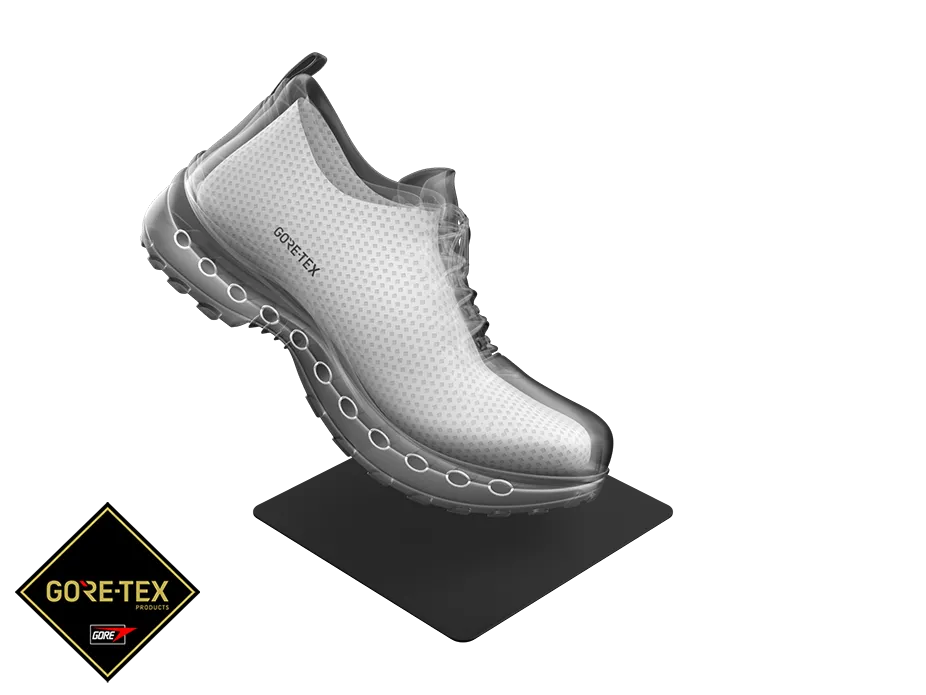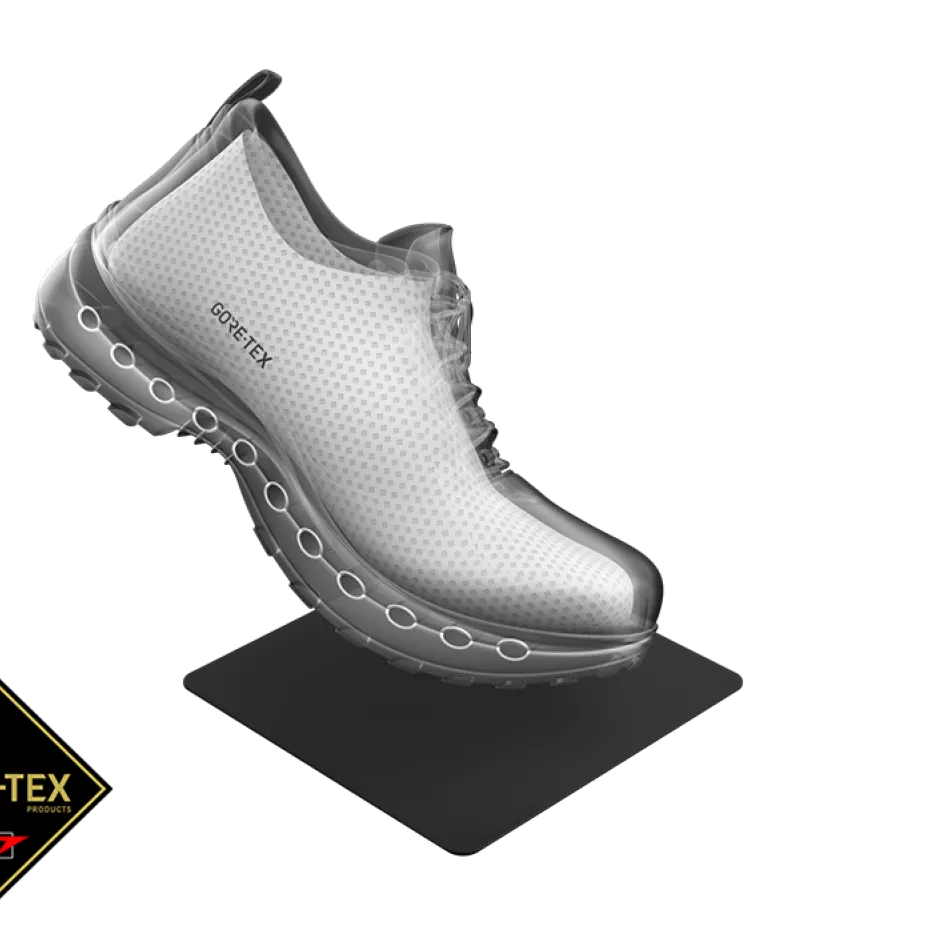 GORE-TEX SURROUND® product technology combines an all-round breathable and waterproof GORE-TEX laminate, with an innovative sole construction, offering 360° climate comfort. It also provides protection from commonly occurring chemicals in the workplace.
CHEMPAK® PRODUCT TECHNOLOGY BY GORE-TEX LABS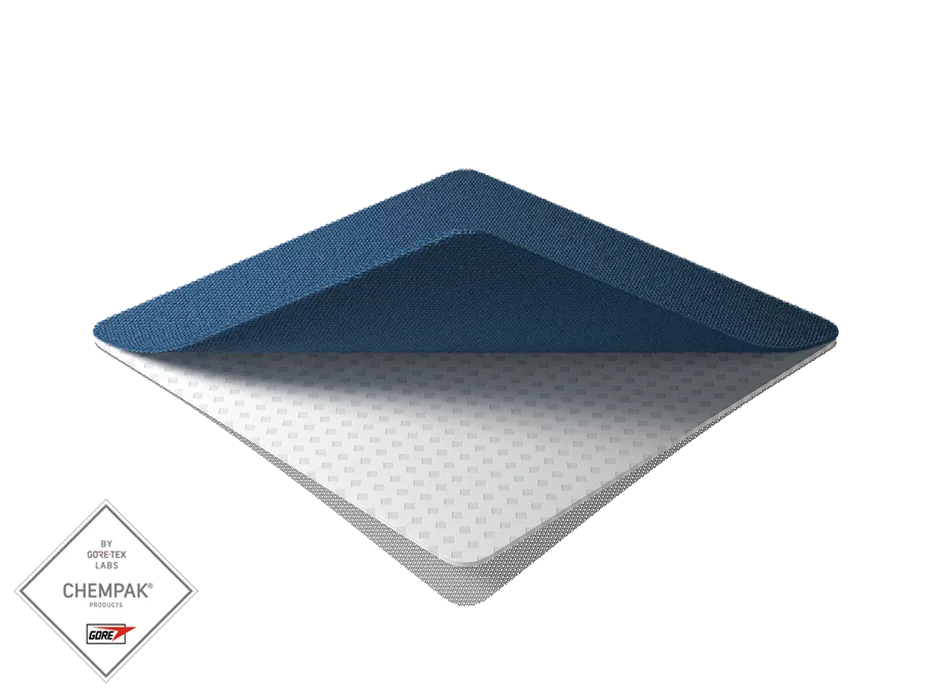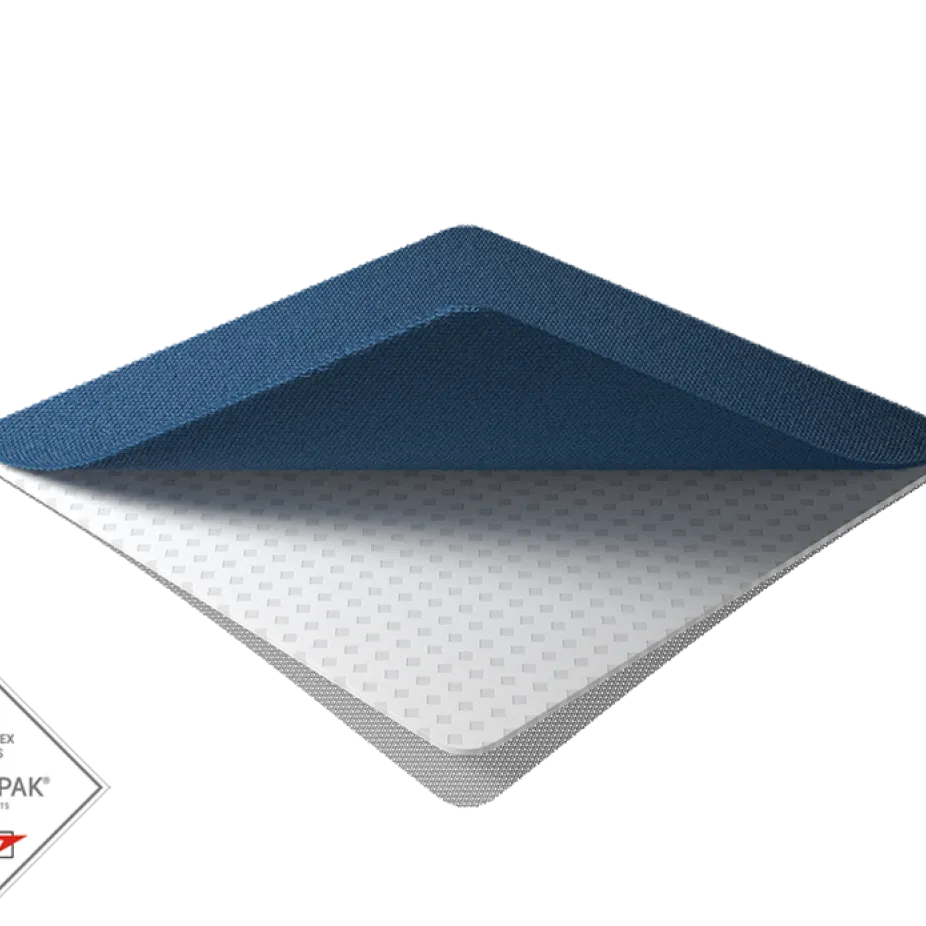 Lightweight CHEMPAK® fabrics by GORE-TEX LABS provide protection against chemical and biological warfare agents as well as toxic industrial chemicals in the form of vapors, liquids, aerosols, and particulates.
CHEMICAL AND BIOLOGICAL PROTECTION
WINDSTOPPER® fabric technology by GORE-TEX LABS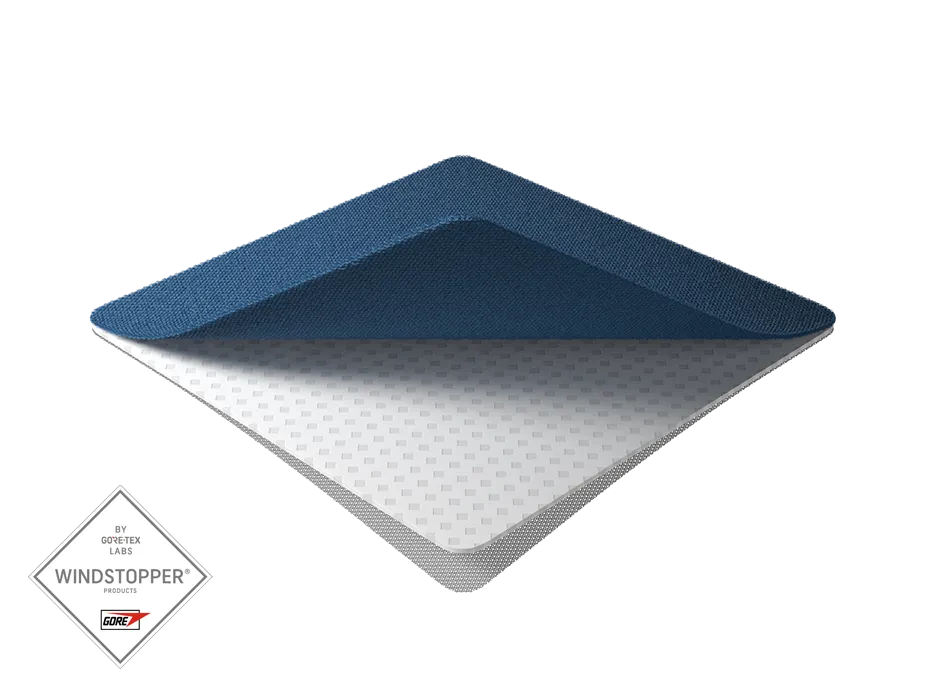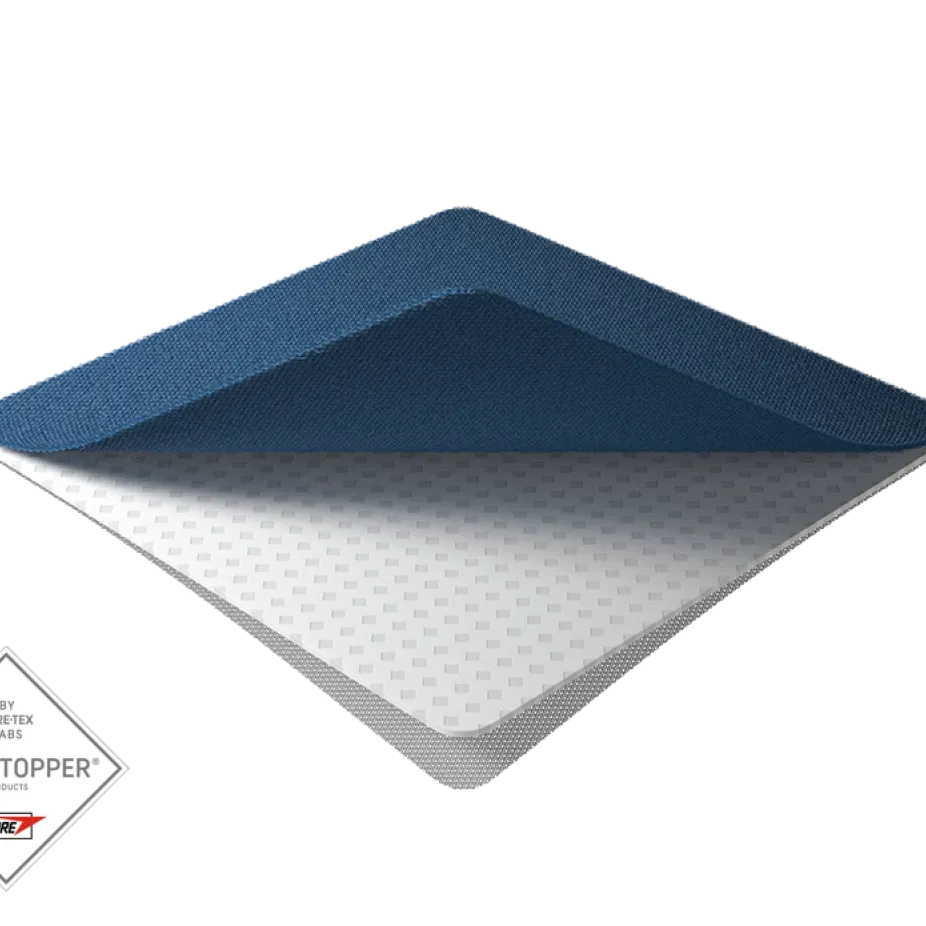 With total windproofness and maximum breathability, WINDSTOPPER® fabric technology by GORE-TEX LABS minimises the wind's chilling effect while reducing the risk of overheating. Used in outerwear and gloves.
GORE-TEX THERMIUM® PRODUCT TECHNOLOGY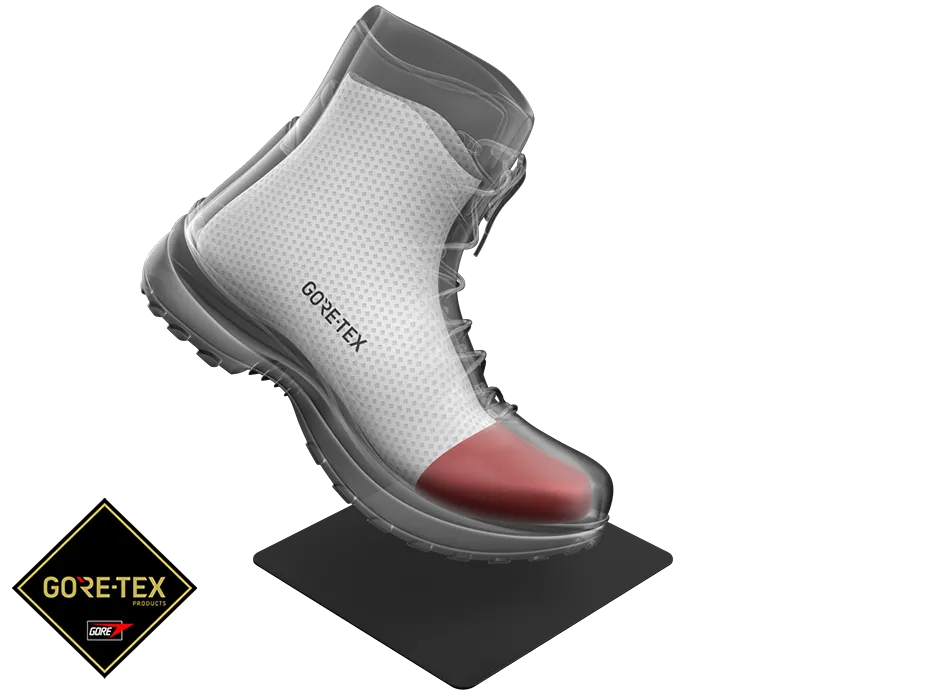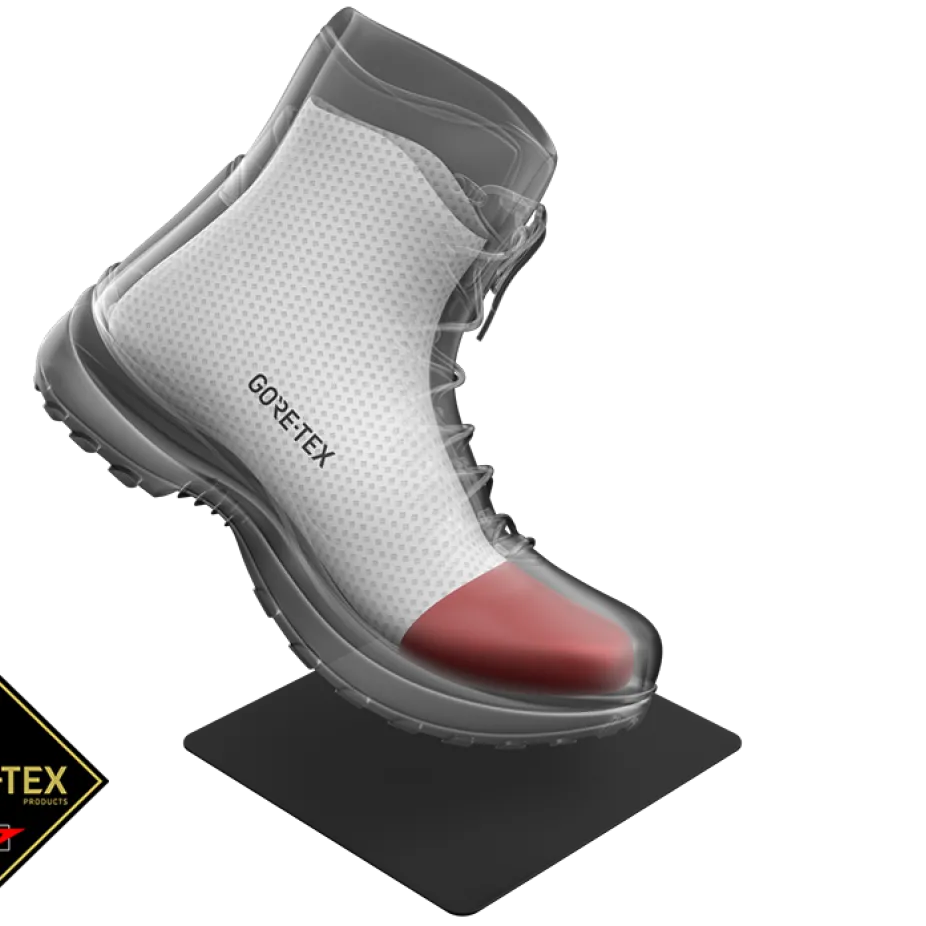 GORE-TEX THERMIUM® product technology revolutionizes the ability for gloves and footwear to have more warmth with less weight. The enhanced insulation technology is combined with a waterproof and breathable GORE-TEX membrane improving cold climate comfort in varying weather conditions.