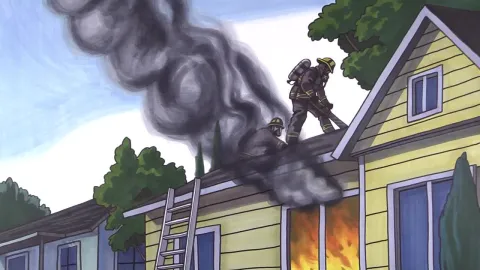 ALL MOISTURE BARRIERS AREN'T CREATED EQUALLY
When firefighters respond to an emergency, they rely on their turnout gear – comprised of an outer shell, moisture barrier, and thermal liner – to provide protection that doesn't compromise their physical performance. GORE® moisture barriers are the most breathable in a broad range of conditions to help manage the invisible heat stress threat, while ensuring long-lasting durability and superior protection against emergency scene hazards.
THE EFFECTS OF HEAT STRESS
Our bodies work hard to maintain a narrow body core temperature range between roughly 97 and 99 degrees. Because even 1/10th of a degree above 99.5°F can create challenges, firefighters might start off by missing audible signals and progress to more serious effects such as a decrease in mental accuracy or spontaneous decision making.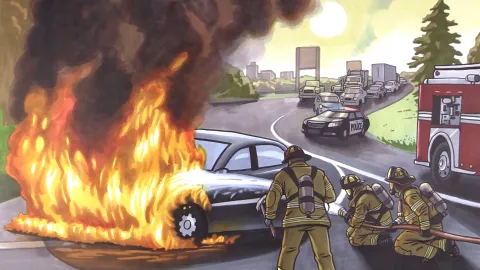 WHY YOUR BODY SWEATS
In an attempt to regulate itself within the normal body core temperature range, your body sweats. When sweat on your skin evaporates into a vapor, it pulls heat from your body. An obstacle to this natural sweating mechanism is your personal protective gear. GORE® moisture barriers create the least amount of resistance for that critical sweat vapor to move through them when new and after exposure to high heat in the field.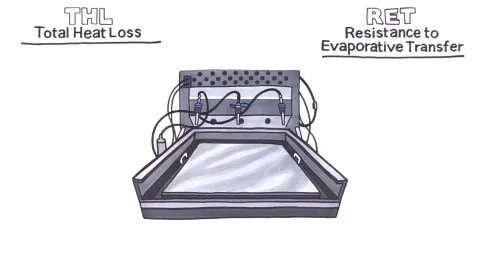 MEASURING BREATHABILITY
It's extremely important to consider your gear's Ret value, because your body's ability to lose heat through conduction is eliminated in warmer or sunny conditions and it solely relies on evaporative cooling. Since THL includes a conduction element in its equation, it does not provide adequate information on how gear will perform in warmer environments which are common to firefighters.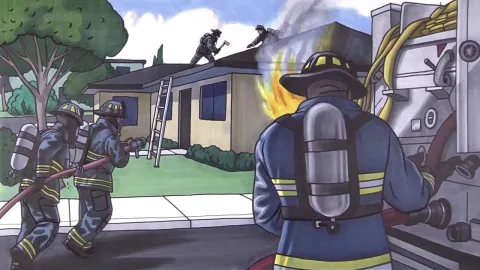 PUTTING GEAR TO THE TEST
It's a challenge to properly evaluate the heat stress performance of gear in uncontrolled small-scale field trials that tend to uncover subjective personal preferences rather than actual human impact. For this reason, NC State University conducted a double-blinded study to monitor the body core temperature, heart rates, and skin temperature of ten firefighters, while wearing each of the three certified sets of gear. The results confirmed GORE® moisture barriers were more breathable and had a lower burden on the firefighters.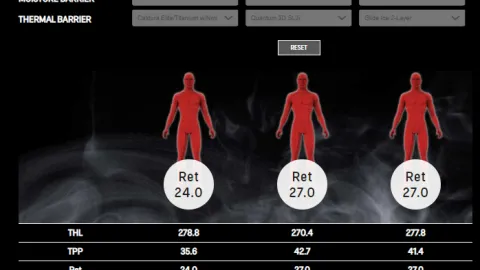 Find your numbers with our TURNOUT GEAR BREATHABILITY CALCULATOR
Choose up to three combinations of Outer Shell, Moisture Barrier, and Thermal Barrier to compare their breathability.
Breathability after heat video