DESIGNED TO PROTECT
PPE with Gore protective fabrics has been rigorously tested to ensure it performs and protects as intended in a range of scenarios.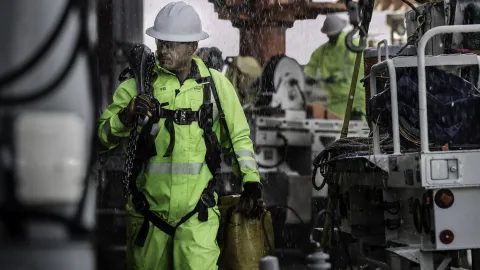 ELECTRIC UTILITIES
Arc rated PPE needs to offer the highest level of protection for electric utilities workers against the daily thermal hazards of an electric arc, without weighing down workers with garment bulk. Garments need to be light to wear (when wet or dry), so they are able to be worn for long shifts, in changing temperatures, indoors and outdoors, and even during rain. PPE should allow for freedom of movement, high visibility and the ability to work in narrow environments.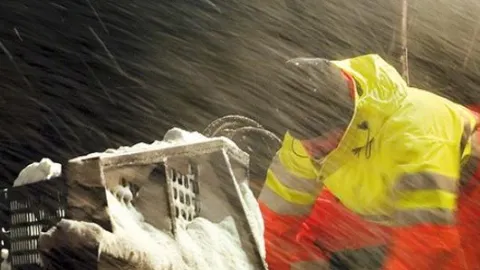 WEATHER PROTECTION
Wearing the right protective gear in foul weather can make all the difference to job performance. Gore workwear features durable waterproof and windproof protection with high breathability: the fabric is engineered so that sweat vapour can escape, to avoid a build-up of heat and perspiration, and can also easily withstand high water pressure and severe mechanical stress over many years. With this level of comfort and protection, workers can focus on the job at hand and work for long periods outdoors in tough conditions.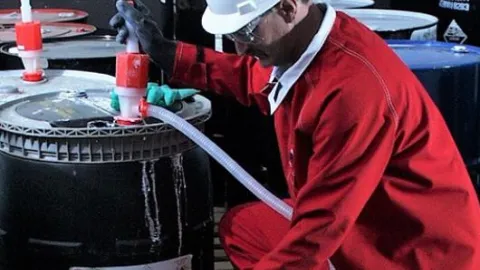 CHEMICAL SPLASH
In order to prevent skin contact with liquid chemicals, personal protective equipment is required. From gloves to boots, the garments must offer liquid splash protection and breathable comfort so workers can move easily for maximum productivity.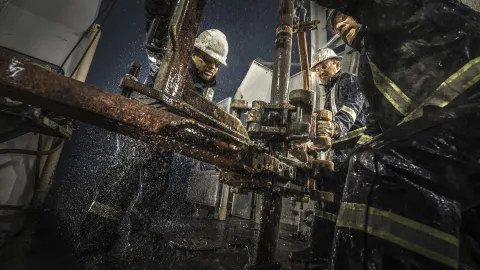 OIL AND GAS
Workers are faced with a broad range of industrial threats and hazardous conditions daily when working with oil and gas. Exposure to extreme conditions, including flames are frequent, and choosing outerwear that doesn't add bulk, so range of motion is not compromised, is essential.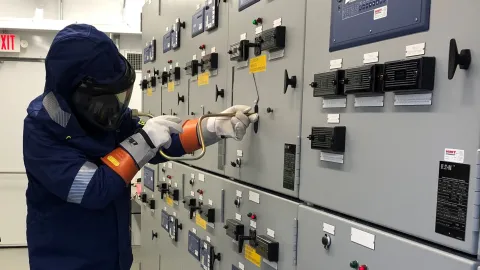 PYRAD® SUITS by GORE-TEX LABS FOR ELECTRICAL CONSULTANTS AND TECHNICIANS
When exposed to high incident energy and performing tasks that encompass a risk of arc incidents of up to 40 cal/cm2, electrical consultants, contractors and E&I technicians in fixed sites need highly reliable protective clothing. As their work is often also very physically demanding, they also need freedom of movement. With the new arc rated PYRAD® suit by GORE-TEX LABS they no longer have to compromise proven cat 4 arc protection in a measurably thin and lightweight fabric.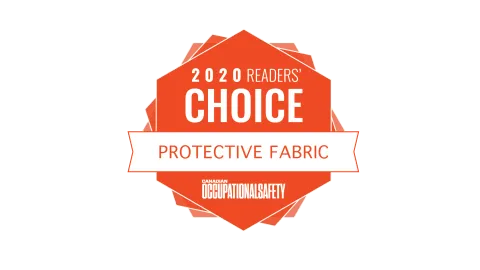 2020 READERS' CHOICE AWARD
The Canadian Occupational Safety Readers' Choice Awards showcase the occupational health and safety vendors and suppliers that are preferred by our readers. 2020 marks the fifth edition of the annual awards. The three organizations with the most votes in each category were awarded the Readers' Choice designation, and the winners will be announced in the September/October 2020 issue of COS. Gore received the award for Protective Fabric in the Personal Protective Equipment Category.
HOW OUR PERSONAL PROTECTIVE EQUIPMENT HELPS
Electrical
Exposure to an electrical arc flash can result in convective heat flow, flames or other harmful damage to workers.
Heat and flame
Professionals require reliable gear that provides protection from heat transfer to the skin and exterior exposure to flame.
Wet weather
The effects of wet weather and other extreme conditions can impair workers' abilities and cause accidents.
Cold weather
Extreme and unpredictable weather can cause cold stress and work-related injuries.
Our range of technologies have been engineered to meet a high level of protection, comfort and reliability in personal protective equipment, based on rigorous hazard testing for specific industries.
GORE-TEX PYRAD® Product Technology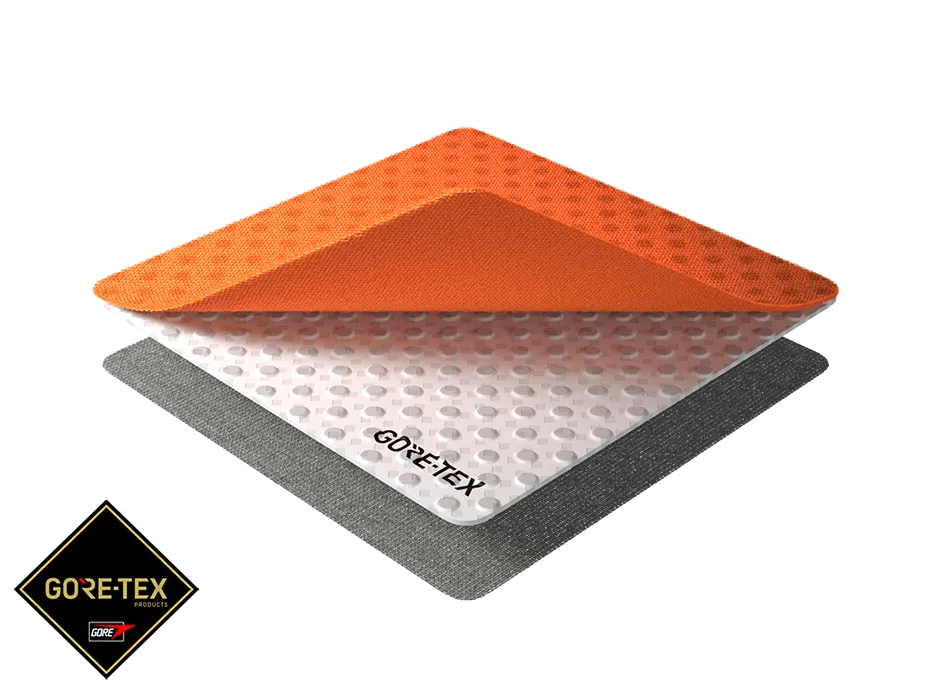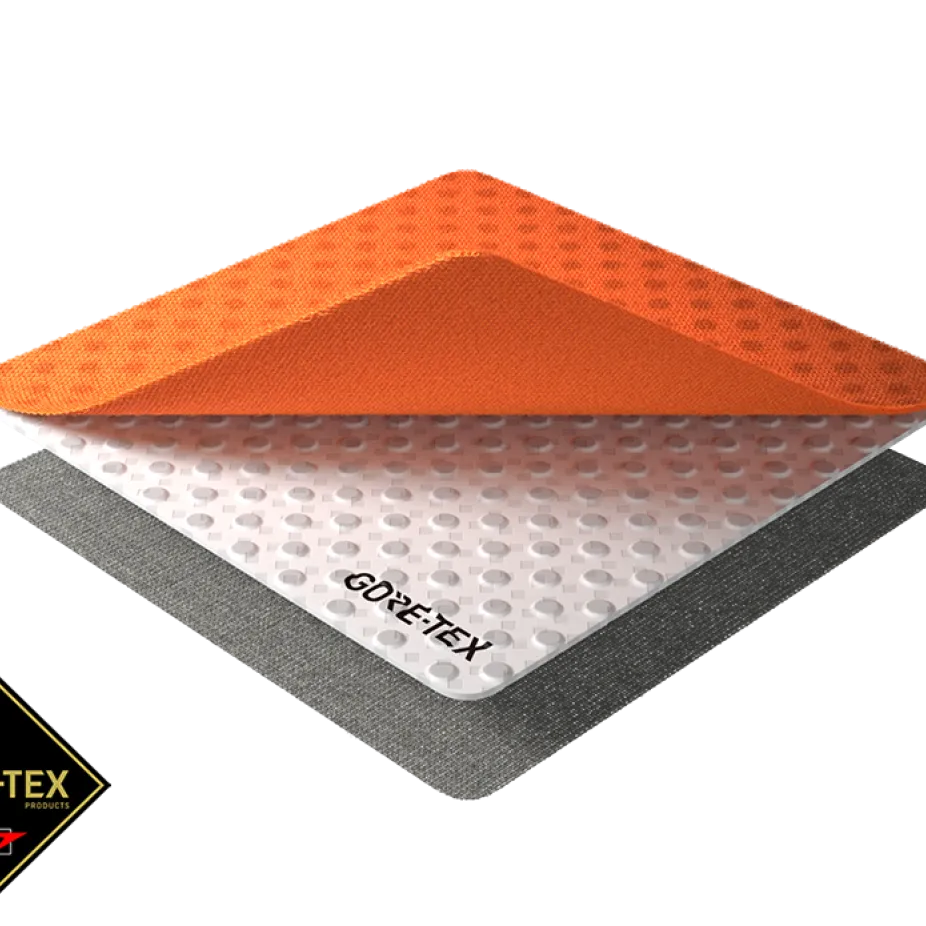 GORE-TEX PYRAD® product technology helps to avoid excessive bulk and weight in heat- and flame-resistant protective garments. This textile technology enables laminates to offer burn protection in situations involving heat and flame exposure, while retaining the key benefits of GORE-TEX rainwear
PYRAD® TECHNOLOGY by GORE-TEX LABS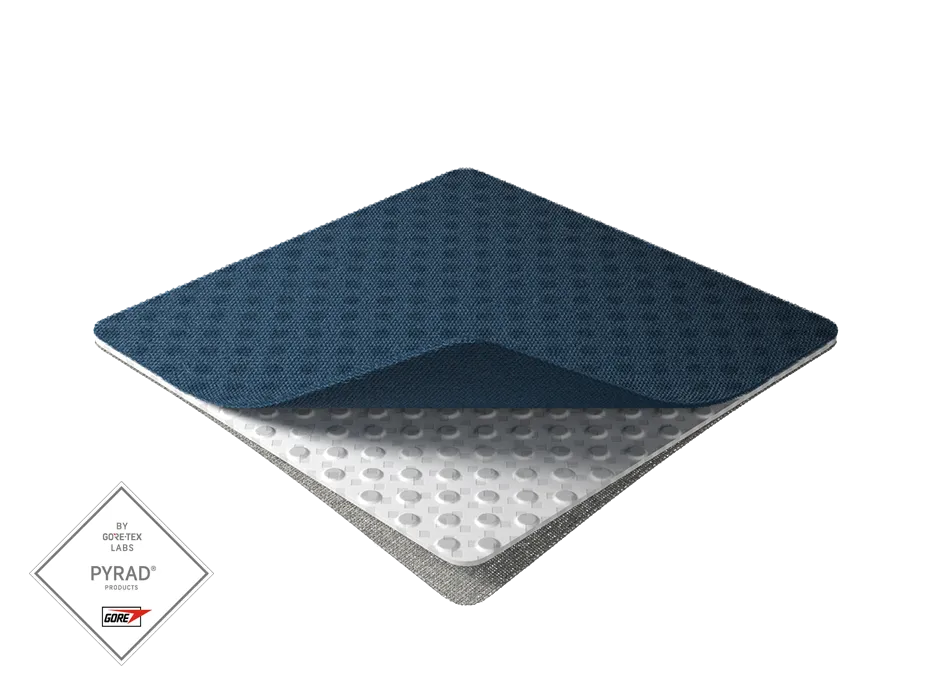 PYRAD® technology by GORE-TEX LABS provides protection when exposed to flash-fire and (for arc-rated fabrics) heat from an arc explosion. The fabric forms a stable char helping to protect the wearer. It minimizes heat transfer to the skin thus reducing the risk of burns. It provides burn protection combined with the benefits of non-flame retardant textiles.
GORE-TEX Product Technology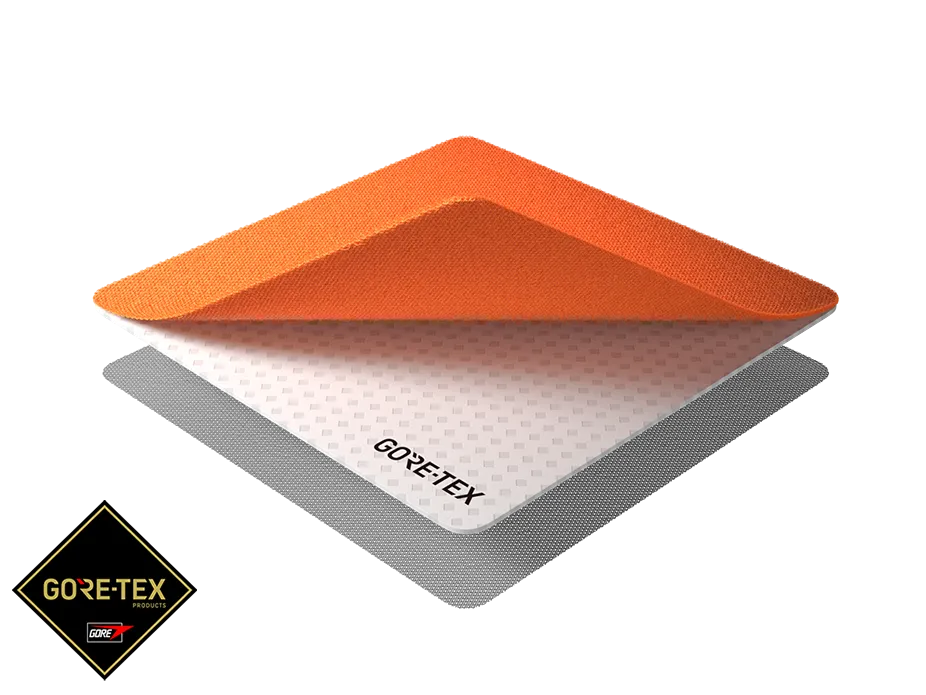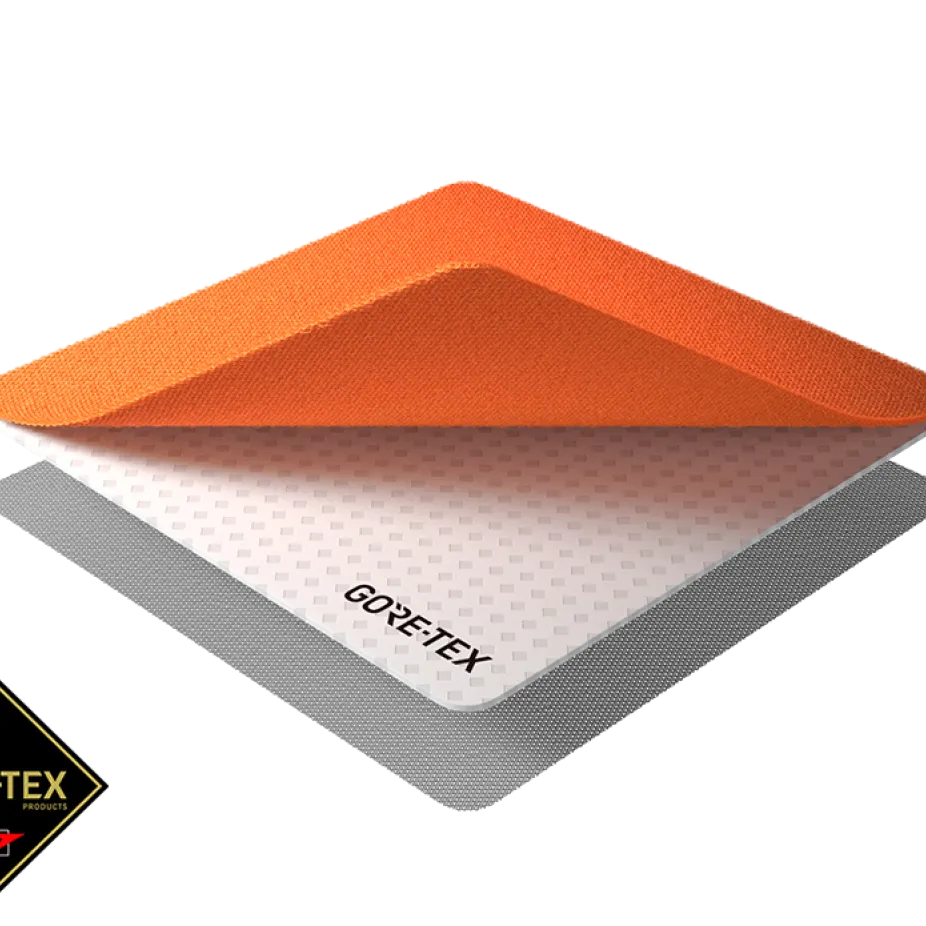 GORE-TEX laminates are durably waterproof, windproof and breathable keeping wearers dry and comfortable. Additional protective technologies, can make them ideal for some of the most demanding professions.
WINDSTOPPER® fabric technology by GORE-TEX LABS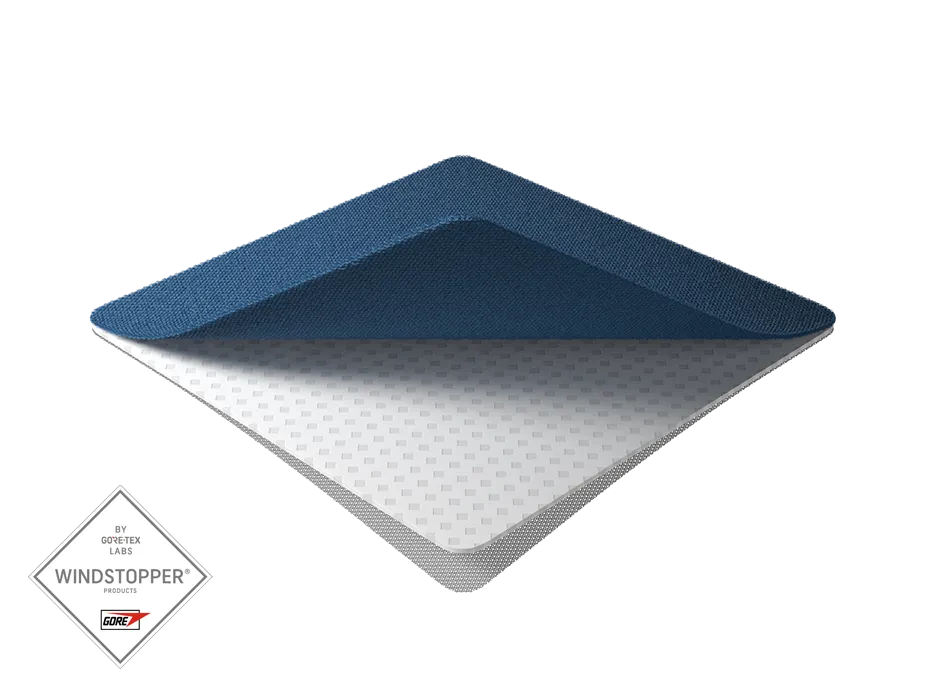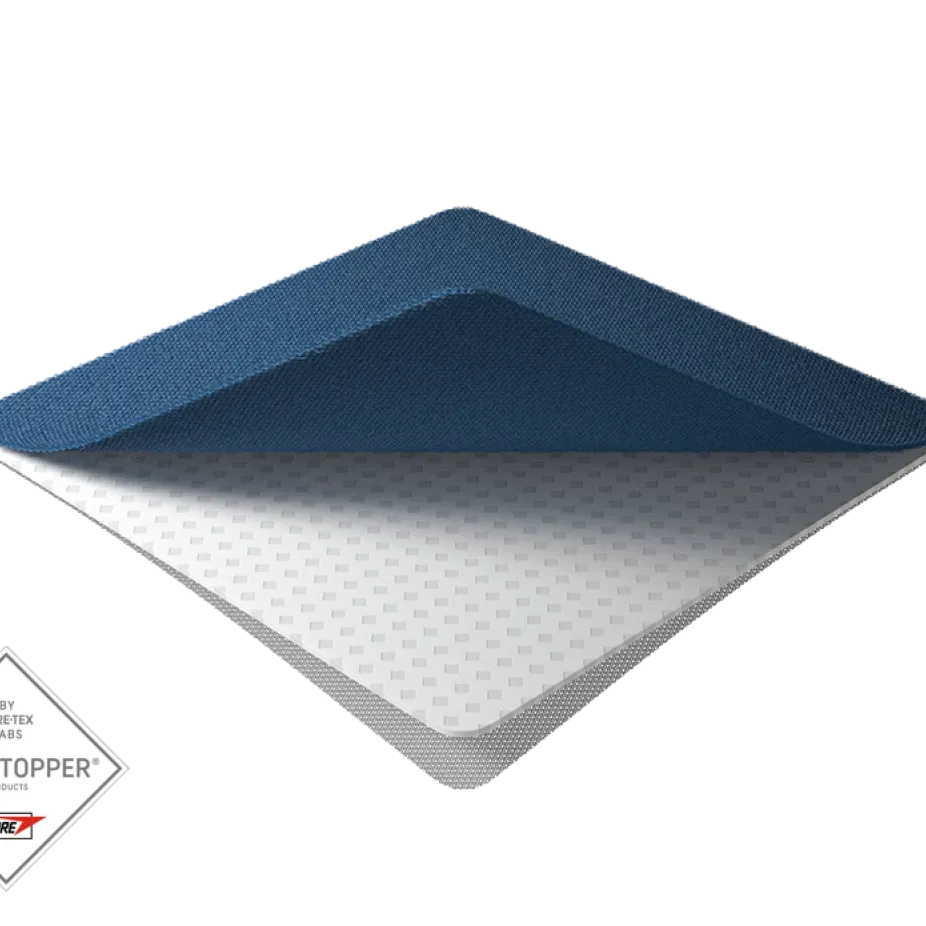 With total windproofness and maximum breathability, WINDSTOPPER® fabric technology by GORE-TEX LABS minimises the wind's chilling effect while reducing the risk of overheating. Used in outerwear and gloves.
RELATED TECHNOLOGY APPLICATIONS
Choose the high-performance technology application that best meets the specific needs of the wearer.