KEY BENEFITS
Explore the high-level protective benefits of this technology application.
All GORE-TEX Garments are rigorously tested and proven to be durably waterproof over their long garment life.
When working outside, GORE-TEX Garments eliminate the discomfort of windchill for the wearer.
GORE-TEX garments provide a high level of breathability to help users manage their body core temperature more effectively
Well suited to demanding professions, flame resistant materials may be added for heat and flame protection.

*When a flame resistant material or technology is incorporated.
World-renowned for protection and comfort
GORE-TEX Garments are not only world-renowned for their protective performance and comfort, they are tested and proven for it. For professionals working in the most demanding situations - in combat, fighting fires, handling emergencies - as well as those working hard every day with hazardous chemicals, electric utilities, or in challenging weather, GORE-TEX Garments are made to be trusted.
To meet and even exceed these professional needs, GORE-TEX Garments are durably waterproof, windproof and breathable. These core benefits are thanks to the GORE-TEX membrane. It is an extremely thin layer of expanded polytetrafluoroethylene (ePTFE). It has over 1.4 billion microscopic pores per cm² which keeps liquids and wind out but allows skin to breathe.
The membrane comes in various constructions with benefits selected for how it will be used. For example. the 2-layer emphasises comfort and versatility, and can also be combined with insulation for added warmth. The 3-layer construction features enhanced durability, but remains lightweight. GORE-TEX Garments can also be enhanced with additional technologies which enhance performance for specific applications. They are engineered to anticipate the demands of defense personnel, firefighters, law enforcement, emergency medical services and utility workers. GORE-TEX Garments ensure that safety, performance and comfort at work are paramount.
Ideal for
The technology has been developed with real-work situations in mind, so that hard-working professionals in challenging environments can stay protected, and simply focus on their important work.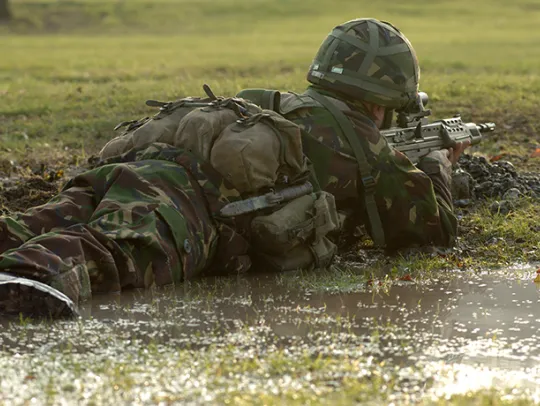 Defense
Tough enough to withstand extreme conditions and offering full ease of motion, GORE-TEX Garments also protect from wind, rain and snow.
Law Enforcement
Comfortable all-weather protection, engineered to last up to three times as long as other waterproof garments. When a flame retardant laminate is added, Special Forces Officers are reliably protected against heat and flame.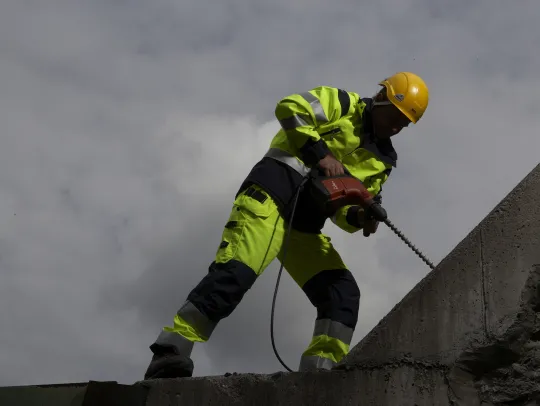 Workwear
For everyday work, particularly when working in standing water or groundwater, all GORE-TEX Garments are durably waterproof, windproof and breathable.
Standards
EN 343 (class 3.3) - Protective clothing - Protection against rain
ISO 11612 for category 2 end-users - Foul weather outerwear
EN ISO 6530 for flame retardant garments - tested acc. EN ISO 15025A and certified Index 3 EN ISO 14116
ADDITIONAL OPTIONS
Various Gore technologies can be combined to produce additional benefits for the wearer. The ability to combine technologies adds versatility and freedom of choice across the range.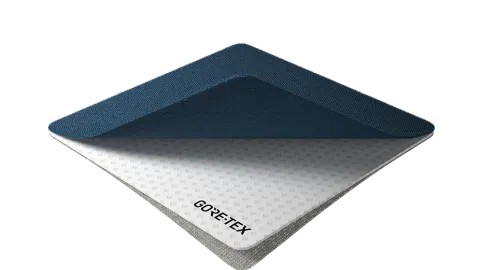 GORE-TEX Garments with Stretch technology
Description: When integrated into GORE-TEX Garments, GORE-TEX Stretch product technology offer a close garment fit which improves freedom of movement - expanding and shrinking as the wearer moves, which also increases breathability by up to 25%. Having undergone rigorous tests, garments have proven to remain flexible, waterproof, windproof and rugged – even in the most challenging working conditions.
Added benefits: Stretch, extremely breathable
Ideal for: Law Enforcement, Workwear