Explore the high-level protective benefits of this technology application.
KEY BENEFITS
Certified protection against a range of toxic industrial chemicals, chemical warfare agents, infectious diseases, synthetic opioids, and other biological and radiological particulate hazards.
These lightweight, flexible fabrics enables you to stay on scene longer with increased functionality.
The durable two-part G9492 glove system — a protective liner of CHEMPAK® ultra barrier fabric by GORE-TEX LABS worn under a Nomex® flight-style glove with leather palm — resists cuts, tears, and punctures.
Chemical and biological protection for the hands
When working in hazardous areas, head-to-toe protection from chemical and biological threats is essential - including protection for the hands. Defense personnel and emergency responders need gloves that protect them against potential hazards without sacrificing tactility, dexterity, or fit. For time-critical emergencies or demanding missions, CHEMPAK® gloves by GORE-TEX LABS enable wearers to continue to operate weapons, tools, and controls.
These durable gloves are ideal for operations that potentially involve blister agents, nerve agents, industrial chemicals, blood, and body fluids.
Ideal for
The technology has been developed with real-work situations in mind, so that hard-working professionals in challenging environments can stay protected, and simply focus on their important work.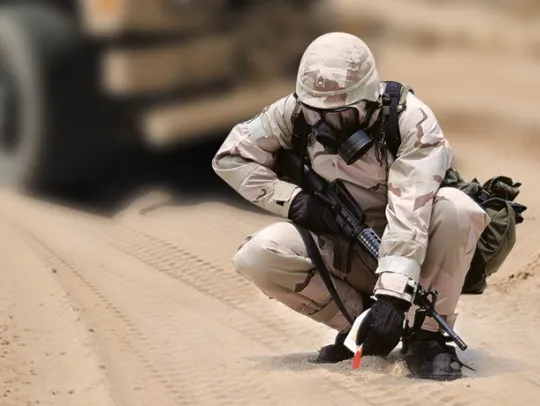 Defense
Teams can continue to operate weapons and vehicles while staying comprehensively protected by CHEMPAK® gloves by GORE-TEX LABS.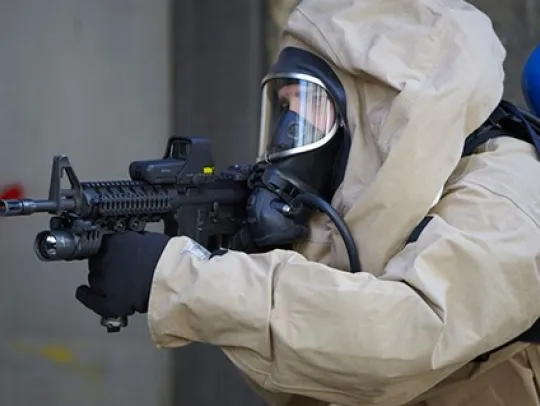 Law Enforcement
Hands are protected against chemical and biological threats, yet are still able to operate weapons, vehicles and perform other tasks crucial to the job.
Standards
NFPA 1994, Classes 1, 2, 2R, Standard on Protective Ensembles for First Responders to Hazardous Materials Emergencies and CBRN Terrorism Incidents
NFPA 1992, Standard on Liquid Splash-Protective Ensembles and Clothing for Hazardous Materials Emergencies