Elkton, Maryland, June 4, 2013 – The first two jackets announced in the GORE® advanced products line for law enforcement have both received the Member Tested and Recommended seal awarded by the National Tactical Officers Association (NTOA). The highly breathable GORE-TEX lightweight patrol shell and WINDSTOPPER® patrol soft shell allow officers to put the jackets on and leave them on for the entire shift, keeping the officers comfortable while moving in and out of the patrol car while protecting them from inclement weather.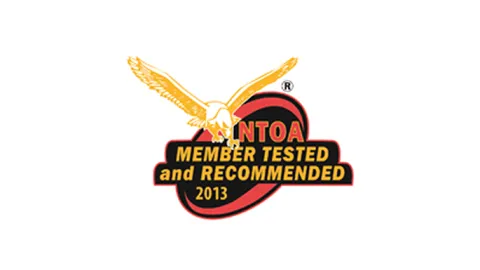 NTOA members in various parts of North America field-tested the jackets and rated them on a scale of zero to five in a variety of categories, such as design, quality, durability, cleaning, and comfort. Both jackets received ratings between four (very good) and five (excellent), which the NTOA defines as, "exceeds the advertised specifications on a regular basis and outperforms others in usefulness and quality of workmanship."
One of the NTOA evaluators from Oregon found the GORE-TEX lightweight patrol shell to be ideal as a lightweight duty jacket, stating, "The fit seems just right, not too bulky like some rainwear and not too tight like many of the current designs...well suited for rain as well as any condition." He summarized his assessment by saying, "It is professional in appearance, so a nice option for patrol."
The windproof and water-resistant WINDSTOPPER® patrol soft shell is designed for dry or damp weather in cold to cool temperatures. A Michigan officer who evaluated this shell agreed that it protected in light rain, and he took it one step further, saying, "Where water resistance usually falls down is at the shoulder seams...However, the water just simply beads and runs off."
According to Steve Lampo, Gore's North American product manager for law enforcement duty outerwear, working with the NTOA on product testing is an honor and an excellent opportunity to ensure that the jackets provide the protection and comfort officers expect. "Having NTOA members evaluate our jackets in real-world environments supports one of our core values — fitness for use, which we define as engineering our products to meet or exceed the challenges of a specific application. We are pleased that our first two offerings in this new product line received such outstanding ratings from the NTOA membership."
These jackets are now available directly from Forum Industries, one of Gore's certified manufacturers, at www.forumindustries.com. For more information about GORE® advanced products for law enforcement, visit www.GoreProtectiveFabrics.com/PatrolOfficers, or call 800.431.GORE (4673).
About W. L. Gore & Associates, Inc.
Gore is a technology-driven company focused on discovery and product innovation. Well-known for waterproof, breathable GORE-TEX fabric, the company's portfolio includes everything from high-performance fabrics and implantable medical devices to industrial manufacturing components and aerospace electronics. Founded in 1958 and headquartered in Newark, Delaware, Gore employs approximately 10,000 associates in 30 countries worldwide. Gore is one of a select few companies to appear on all of the U.S. "100 Best Companies to Work For" lists since the rankings debuted in 1984. The company also appears regularly on similar lists around the world.
# # #
Media Contact:
Marie Smith
302.994.0117
mysmith115@comcast.net