OUR SUSTAINABILITY PRINCIPLES
SCIENCE - TRANSPARENCY - COOPERATION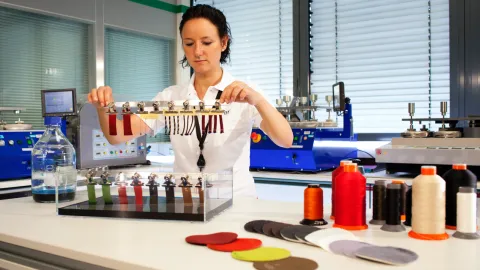 SCIENCE
To address today's most important sustainability issues, we need to take clear and committed actions to reduce our impacts and provide added value through innovation. Science has always been our guiding principle. Fact-based knowledge allows us to make the right decisions and work on issues that matter. Understanding a product's lifecycle environmental footprint from cradle to grave – helps us focus on issues that matter. Our Lifecycle Assessment (LCA) findings demonstrate the most effective way to reduce the environmental footprint of a product is to enhance their lifespan.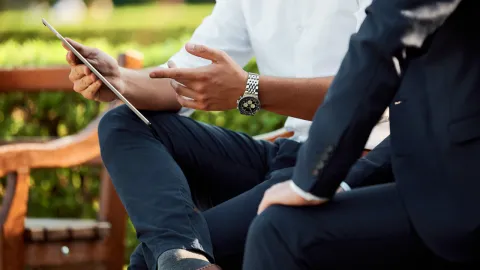 TRANSPARENCY
Transparency guides the way we operate and build trust with our customers, partners and end consumers. We are committed to sharing openly and honestly – what we are working on, what we have achieved and where we still need to work further. Transparency is a journey we've committed to and there's significant untapped potential ahead of us. Wherever possible, we already have ISO 14001 and bluesign® system partner accreditation across our fabrics plants and we are working to increase the number of products where industry tools – such as the Higg index – and credible third-party standards – ISO 14001, Standard 100 by OEKO-TEX® and bluesign®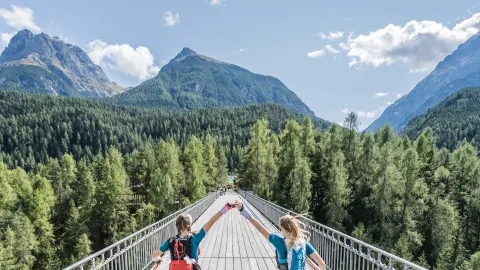 COOPERATION
To help shift the functional apparel industry toward a more sustainable future, we must collaborate and cooperate. As an ingredient brand, the GORE-TEX brand plays a unique role with visibility all along the value chain. We are committed to working closely with our partners – key customers and suppliers as well as relevant industry organizations – to achieve our sustainability goals and empower them to achieve theirs. For example, Gore is a co-founding partner of the Sustainable Apparel Coalition (SAC). Learn more about all our partnerships.
UN Sustainable Development Goals
PROGRESSING ON THE GLOBAL GOALS
CLEAN WATER AND SANITATION
Explanation Ensure availability and sustainable management of water, improving quality by reducing pollution and hazardous chemicals. Related sustainability strategy of the Gore Fabrics Division Reducing chemical impacts
DECENT WORK AND ECONOMIC GROWTH
Explanation Promote sustained, inclusive and sustainable economic growth, productive employment and decent work for all. Related sustainability strategy of the Gore Fabrics Division Commitment to Fairness and Responsibility Promoting fair labor practices & safe working conditions Improving Societal Impacts
INDUSTRY, INNOVATION & INFRASTRUCTURE
Explanation Promote inclusive and sustainable industrialization and infrastructure, fostering innovation for social good. Related sustainability strategy of the Gore Fabrics Division Innovating for a sustainable future
RESPONSIBLE CONSUMPTION & PRODUCTION
Explanation Ensure products are produced sustainably and that people use products responsibly, caring for our planet´s resources. Related sustainability strategy of the Gore Fabrics Division Prolonging product life Enhancing resource efficiency
CLIMATE ACTION
Explanation Take actions to reduce climate change and strengthen climate resilience globally. Related sustainability strategy of the Gore Fabrics Division Reducing contribution to climate change
LIFE BELOW WATER
Explanation Protect natural water resources and life underwater, preventing and significantly reducing marine pollution of all kinds. Related sustainability strategy of the Gore Fabrics Division Mitigating water impacts
Reporting
To promote transparency and foster an inclusive, collaborative culture, every year we produce and share an update on our environmental and social initiatives, goals and progress. With our Gore Fabrics Division Responsibility Updates, we aim to involve all our stakeholders on this important journey towards the sustainable performance of our company, its products, and the well-being of our people.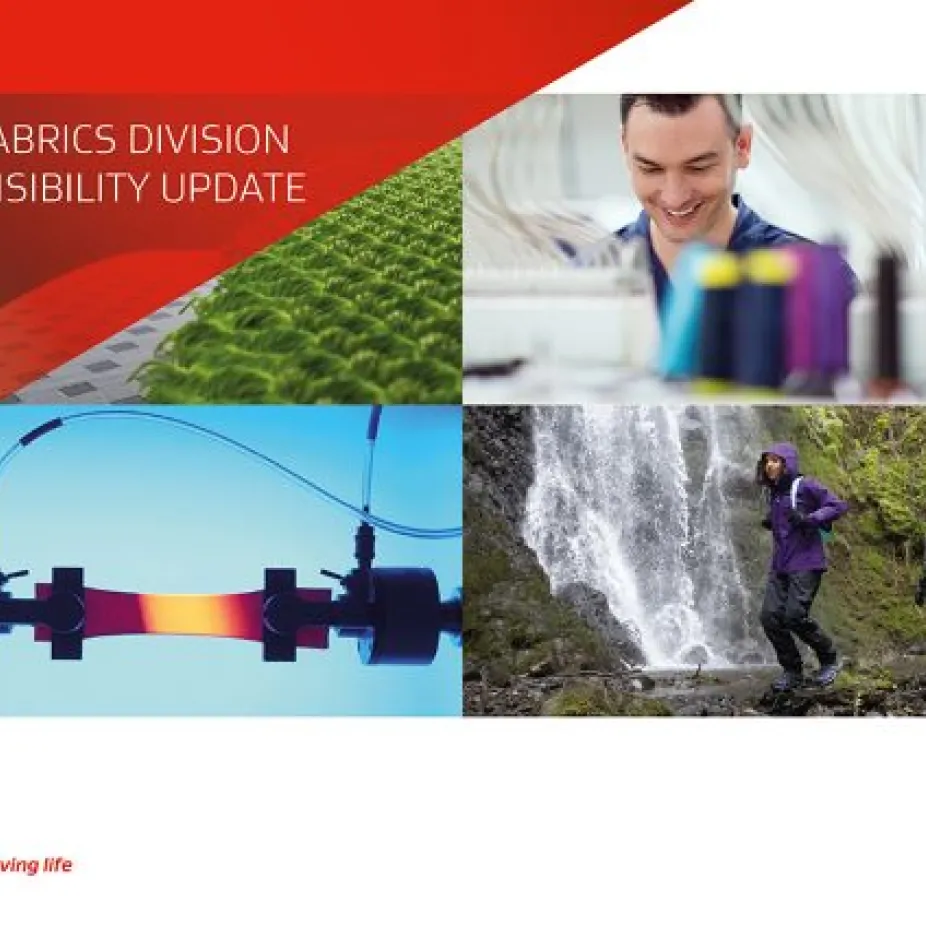 Gore fabrics Responsibility Update 2021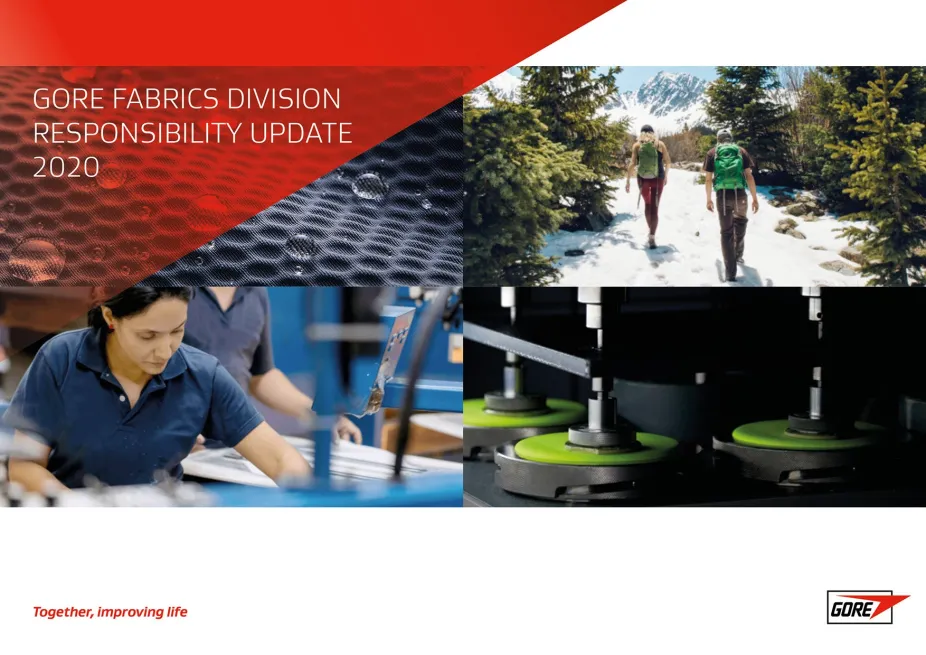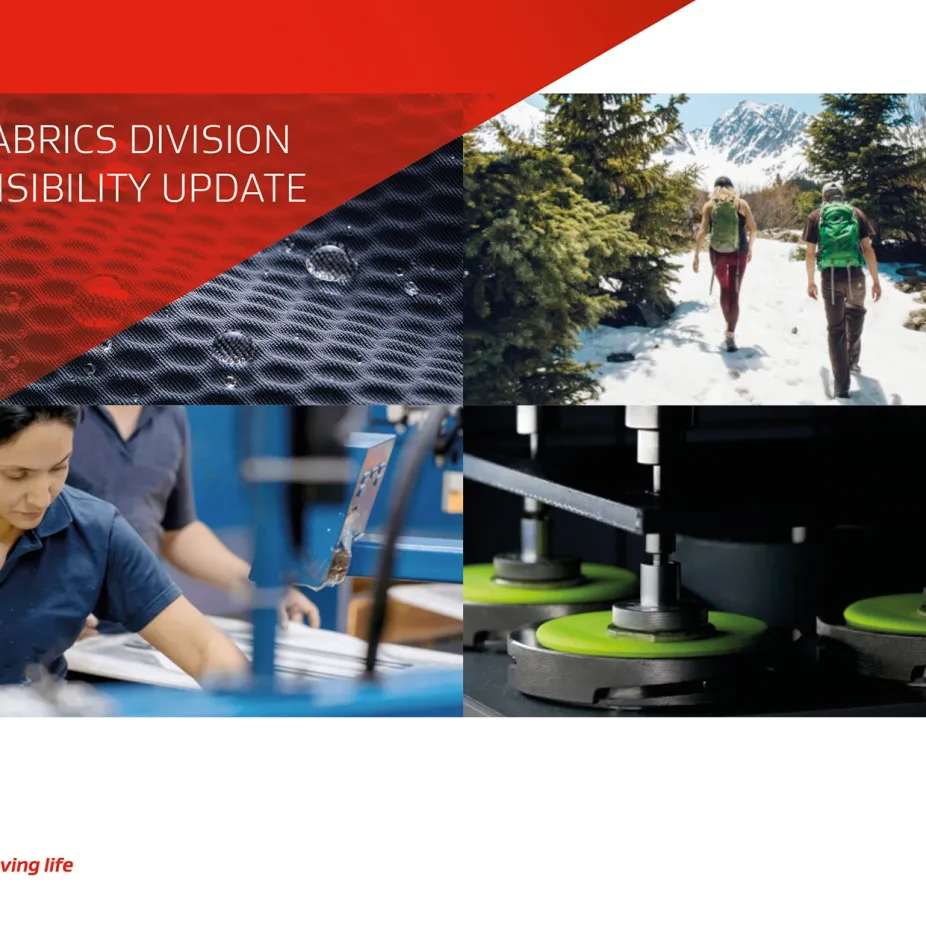 Gore fabrics Responsibility Update 2020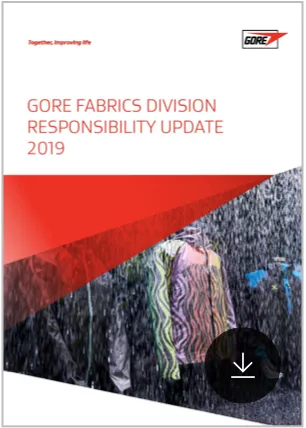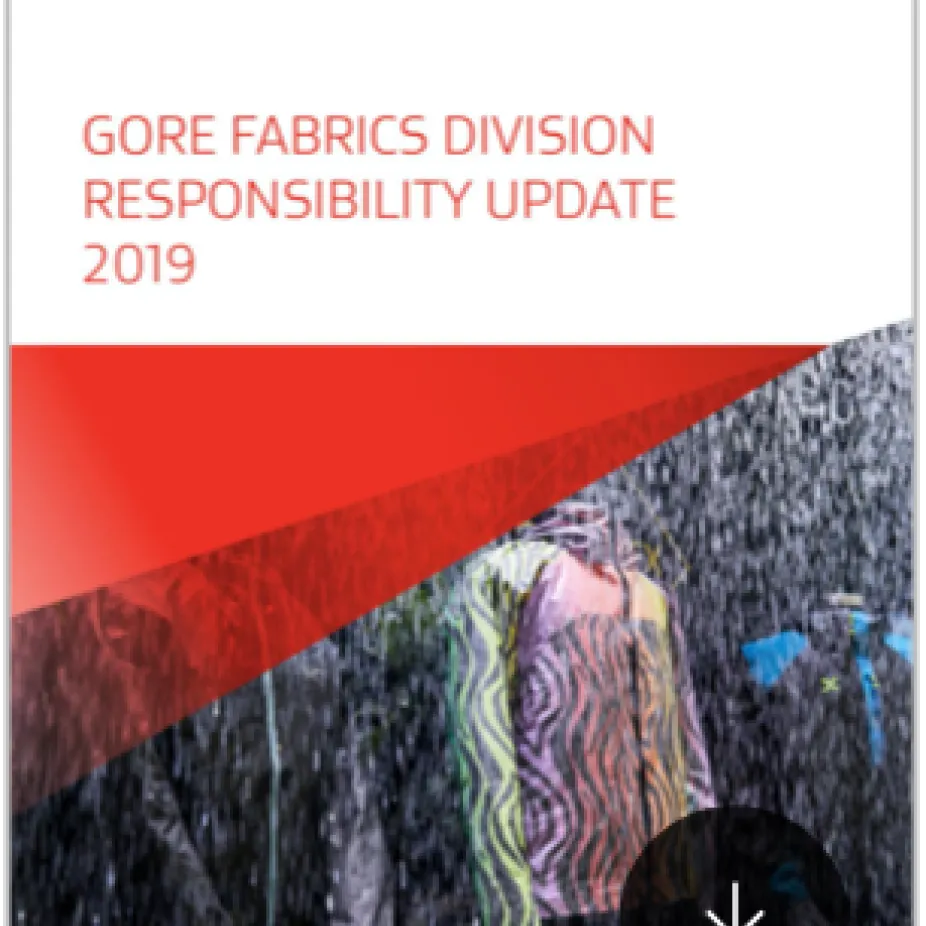 Gore fabrics Responsibility Update 2019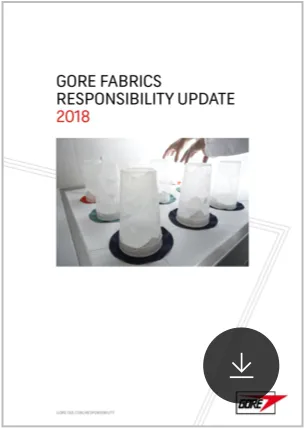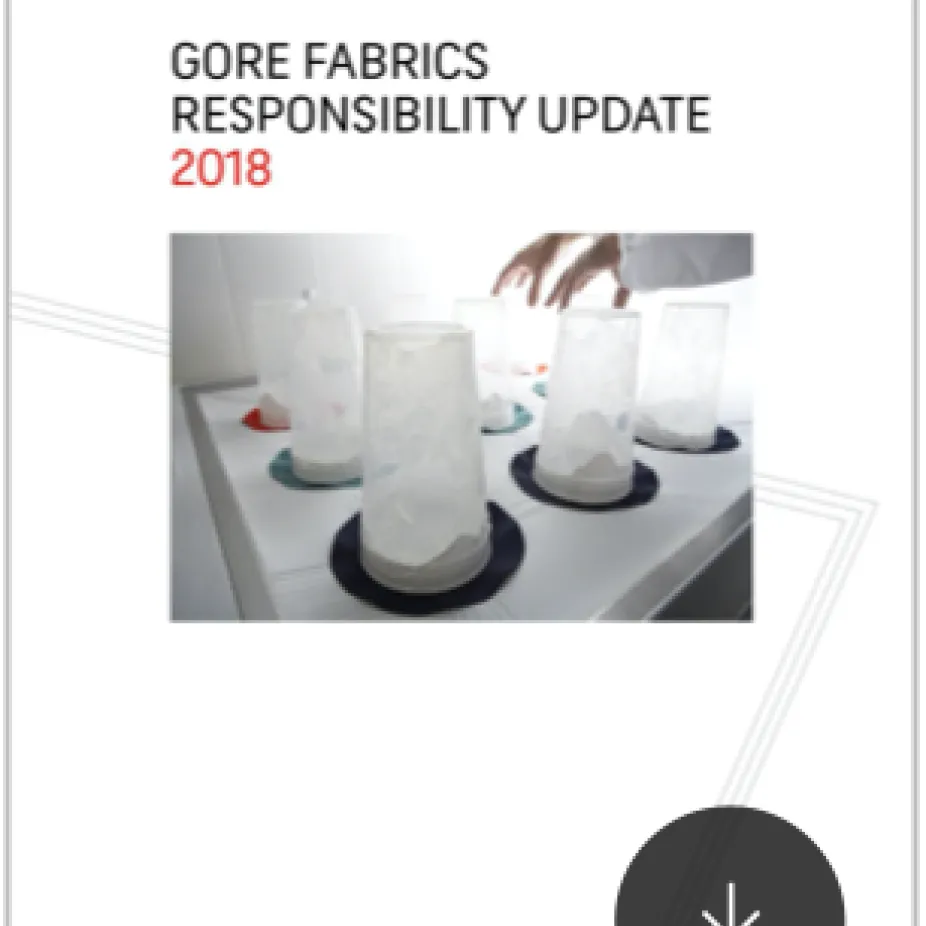 Gore fabrics Responsibility Update 2018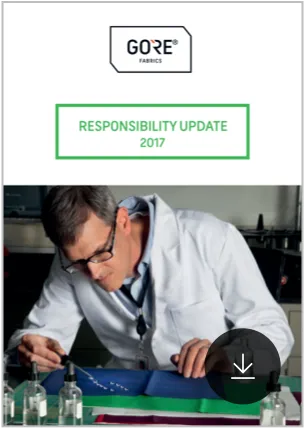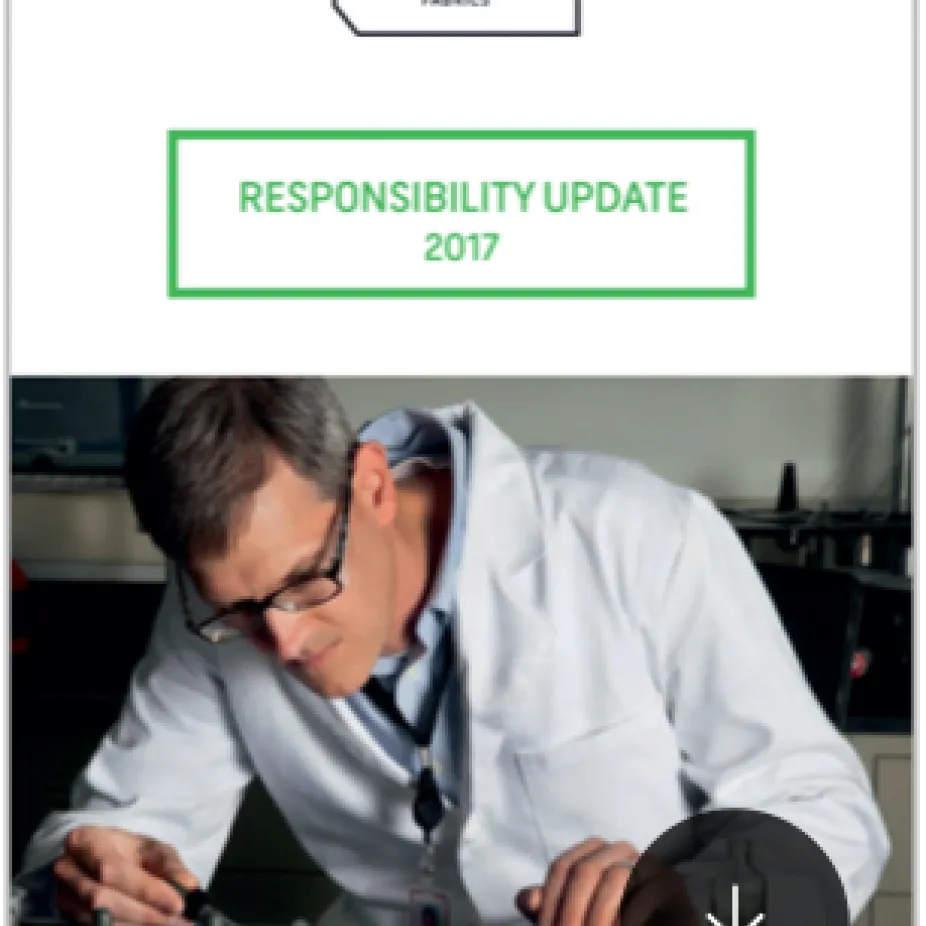 Gore fabrics Responsibility Update 2017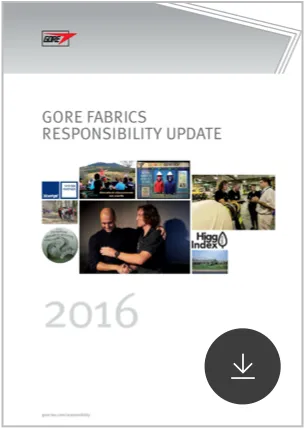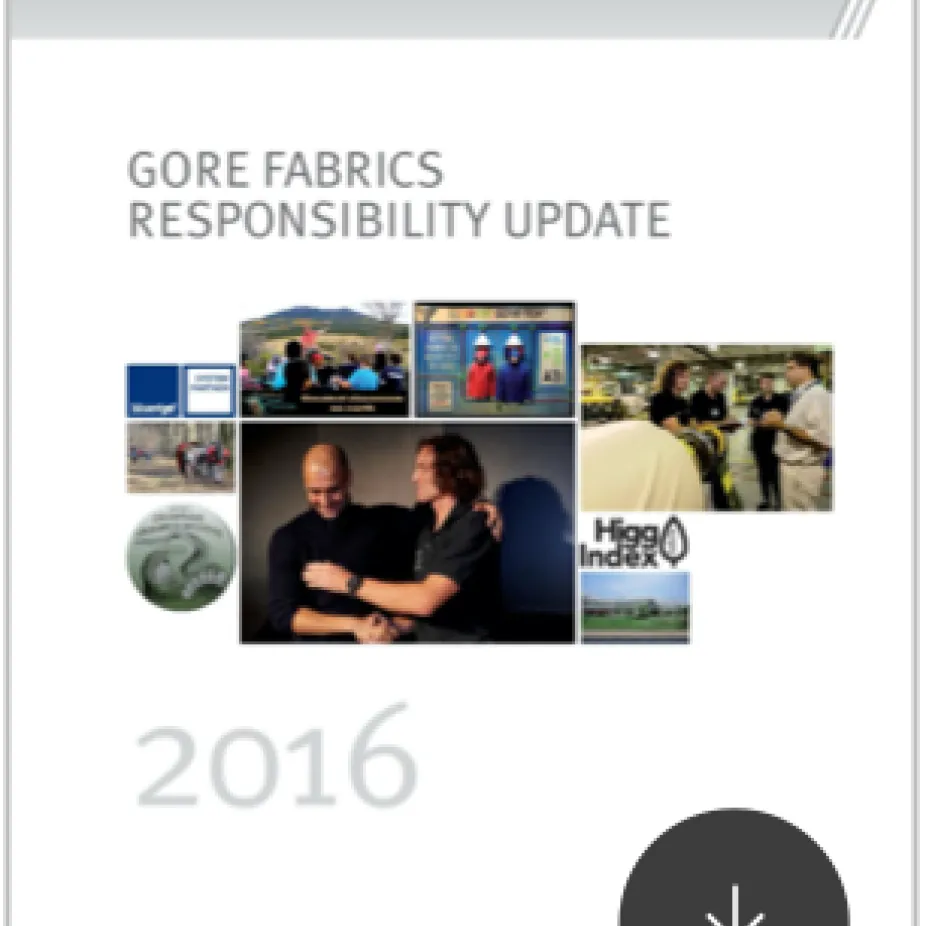 Gore fabrics Responsibility Update 2016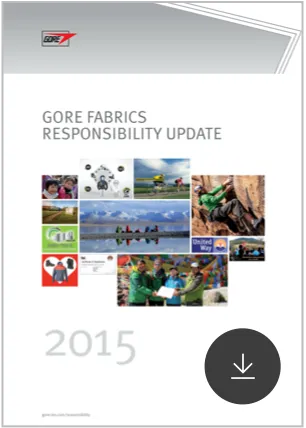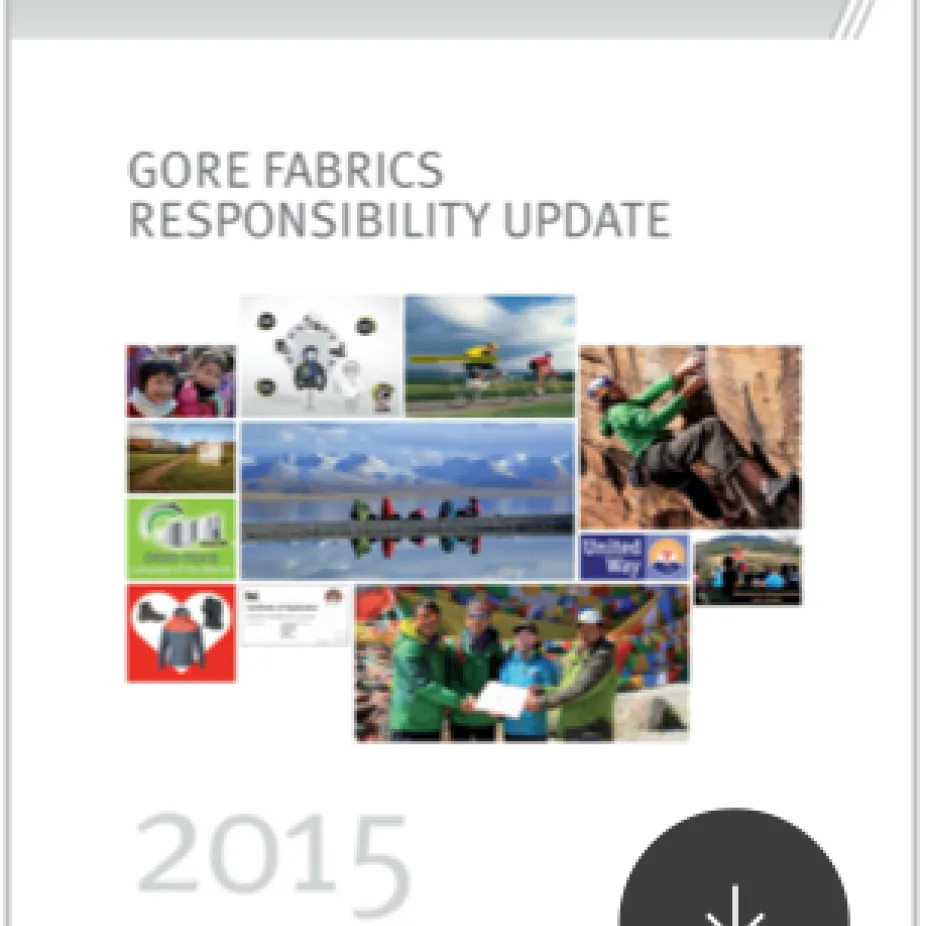 Gore fabrics Responsibility Update 2015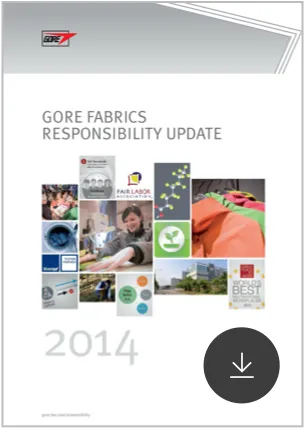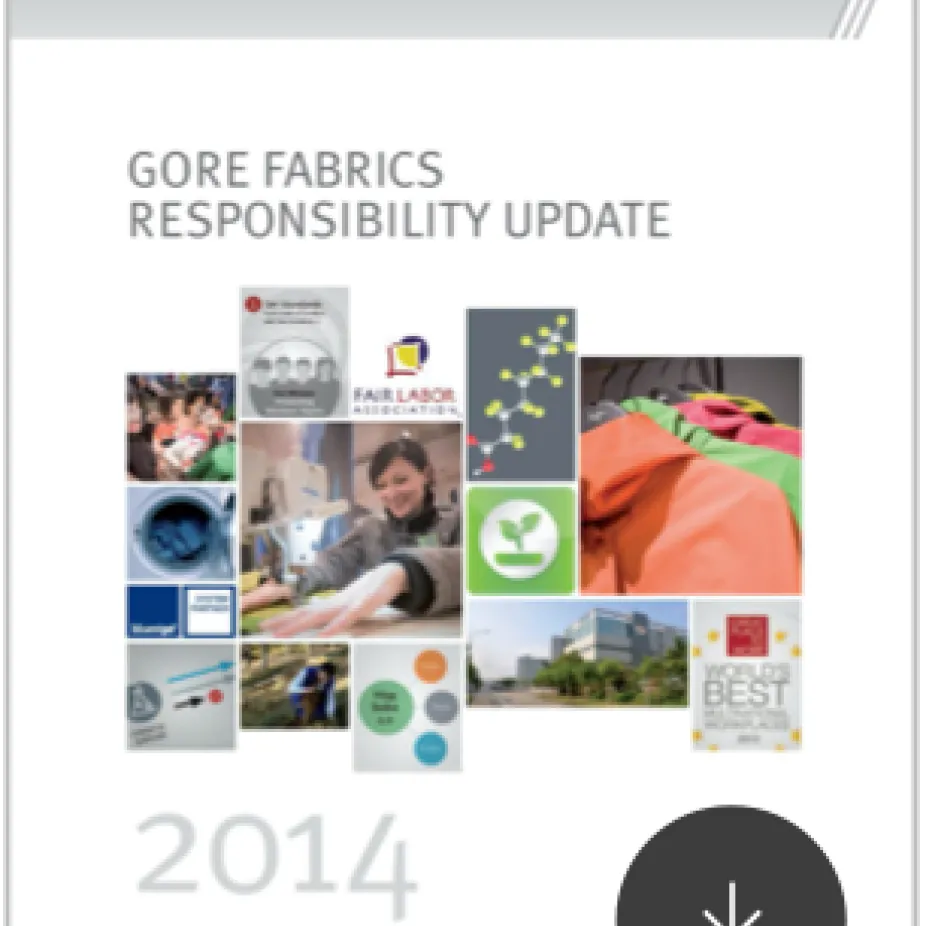 Gore fabrics Responsibility Update 2014